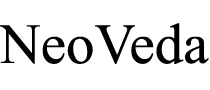 BALANCED MIND, REVITALIZED SENSES

Inspired by Ayurveda our spa collection is branded NEOVEDA. We use ESSENTIAL OILS rather than artificial fragrances, and is WITHOUT PARABEN. The most natural way to rejuvenate and relax mind and body.
Our products provide for relief from stress, uplifting of moods, caring of skin and body, rejoicing at memorable moments and transcending mind. The collection is available in attractive gift sets and personal use packaging.
The collection includes the following and is available in attractive packaging and in Gift Sets:-