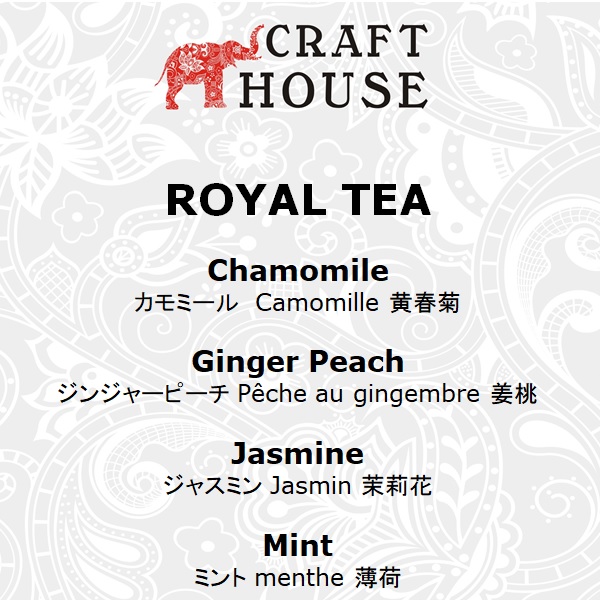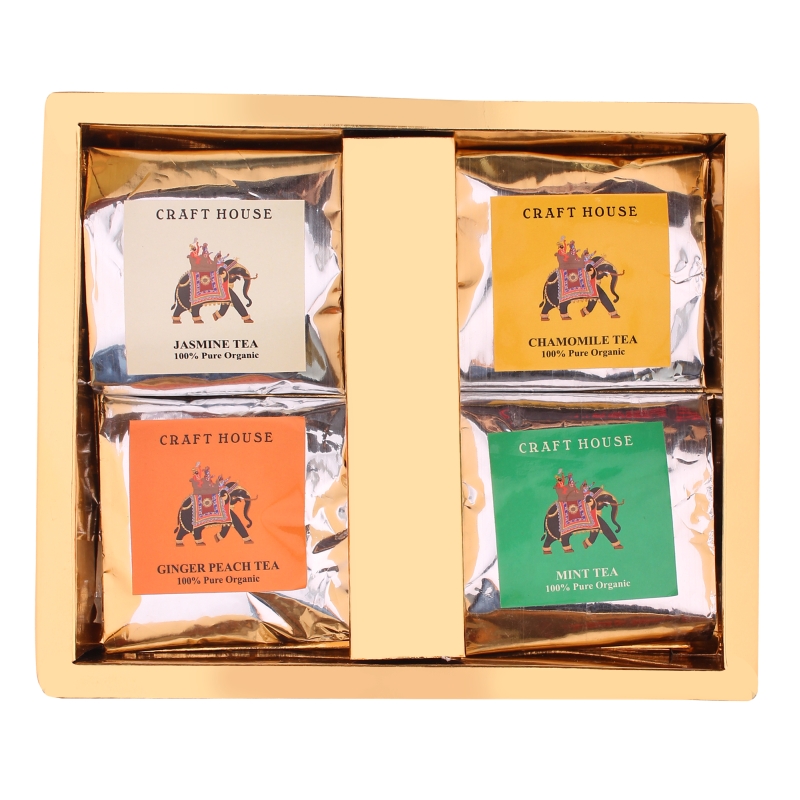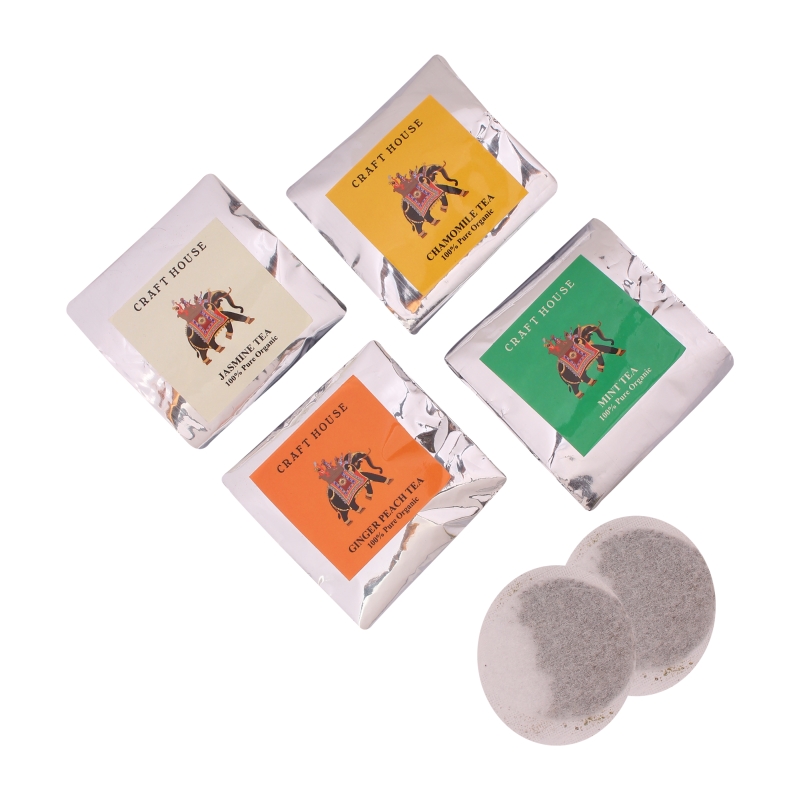 Premium Tea bags set which are Pure organic tea bags packed in food aluminium foil for the freshness of the tea leaves. The tea bags are bio-degradable. Read More...
SKU Code: 691022 | Weight: ( 4 x 10) x 2gms
Royal Tea
ASSAM TEA
Ginger Peach Tea: Assam Tea with Ginger and Peach flavour refreshing tea with spicy warm ginger and sweetness of peach.
Chamomile: Helps to calm and soothe.
Jasmine Tea: Assam Tea with Jasmine flavour is very effective in relaxing and is warming.
Mint Tea: Assam Tea with Mint flavour has a wonderful aroma, great taste and is soothing.
Pure Organic tea bags packed in individual alluminium sachet to maintain freshness and the tea bags are bio-degradable.
Matching style with substance every sip of CRAFT HOUSE SPECIAL TEA taste amazing and smells divine, uplifting the mood and creating a sensation of well being and freshness.
Dispatched in approximately 7 Working Days. To save on shipping charges buy multiple products.