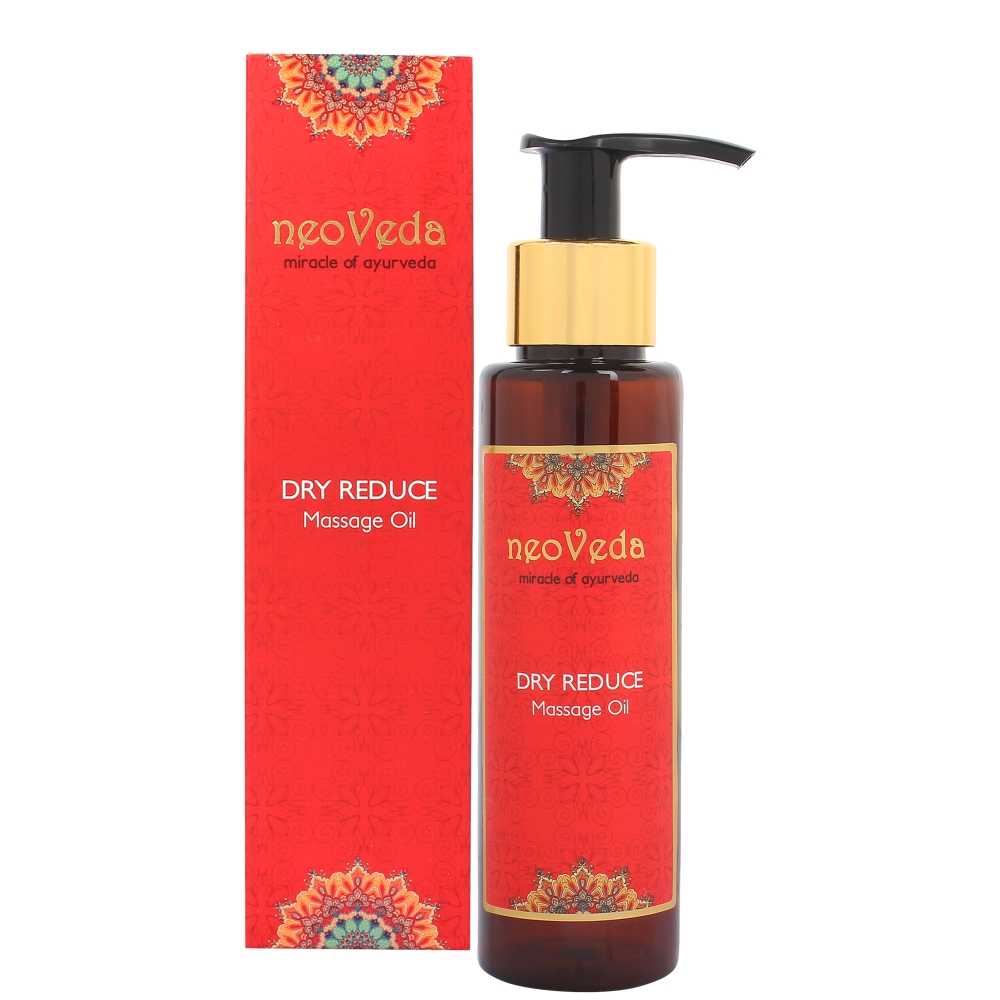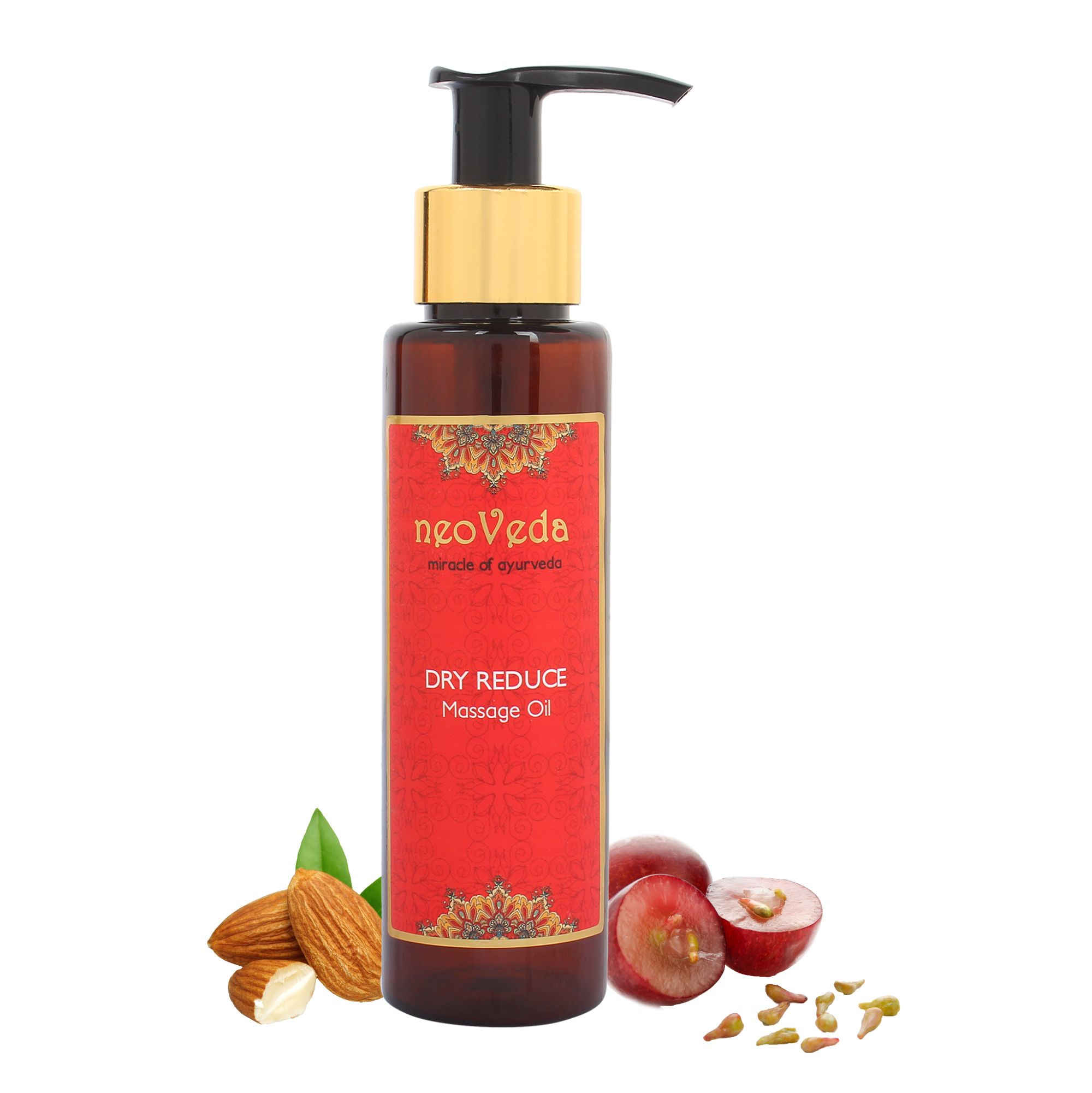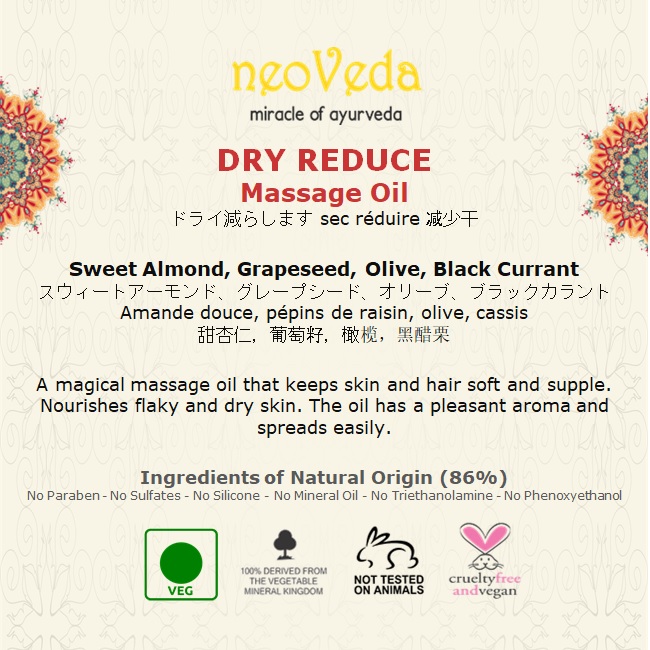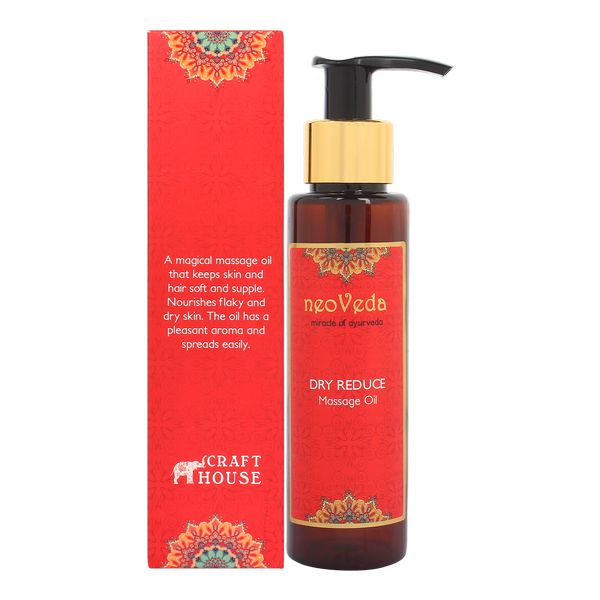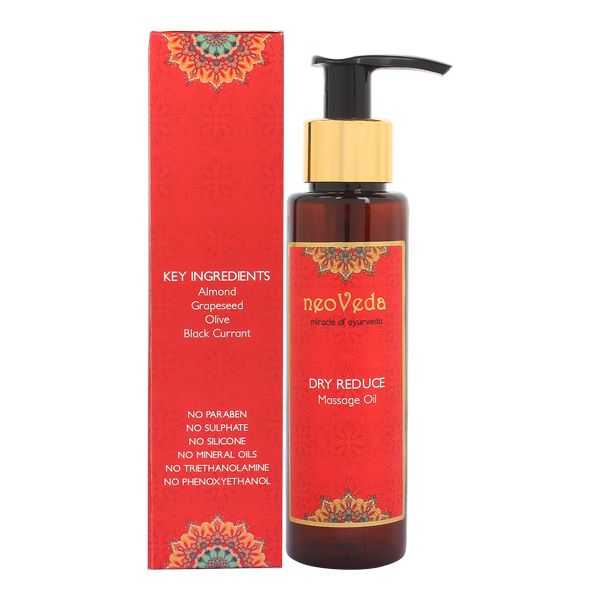 A magical massage oil that keeps skin and hair soft and supple. Nourishes flaky and dry skin. The oil has a pleasant aroma and spreads easily.
Read More...
Ingredients of Natural Origin: 86%
No Paraben | No Sulphate | No Silicone | No Mineral Oil | No Triethanolamine | No Phenoxyethanol
SKU Code: 2440018 | Weight: 100ml
DRY REDUCE
Massage Oil
For regenerating, nourishing & beautifying face, body & hair .
Keeps skin and hair soft and supple.
Nourishes flaky and dry skin.
The oil has a pleasant aroma and spreads easily.
A unique blend of natural oils make Dry Reduce Oil a lightweight formula and with speedy skin absorption.
It has non greasy feel on skin so it can be also used after bath to moisturize.
It contains macadamia oil that regenerates skin cell.
Borage oil contains omega-6 fatty acids that promote skin & hair growth.
Aloe vera, bhringraj & amla oil help to stimulate hair growth and also curb hair fall.
Tomato seed oil keeps skin fresh, rosy and glowing. Black currant oil nourishes dry and damaged skin.
Ingredient(s)
Coco Caprylate-Caprate*, Sesamum Indicum (Sesame) Seed Oil*, Caprylic/Capric Triglyceride*, Dicaprylyl Carbonate, Macadamia Integrifolia Seed Oil*, Prunus Amygdalus Dulcis (Sweet Almond) Oil*, Olea Europaea (Olive) Oil*, Helianthus Annuus (Sunflower) Seed Oil*, Vitis Vinifera (Grape) Seed Oil*, Corylus Avellana (Hazel)Seed Oil*, Fragrance, Oenothera Biennis (Evening Primrose) Oil*, Borago Officinalis (Borage) Seed Oil*, Tocopheryl Acetate, Aloe Barbadensis Extract*, Eclipta Prostata Leaf Oil*, Emblica Officinalis Fruit Extract*, Fragrance, Ribes Nigrum (Black Currant) Oil* & Solanum Lycopersicum (Tomato) Seed Oil*.
neoVeda is certified from PETA for all products without cruelty on animals. People for the Ethical Treatment of Animals(PETA) is the largest animal rights organization in the world.
Not for medical use. For external use only. Store tightly capped in original container in a cool and dark place. Exposure to sunlight and air will damage the product. This product is not intended to diagnose, treat, cure, or prevent any disease.
Neoveda is the modern day adaptation of Ayurveda (Ancient knowledge of life and well being) and is a natural way to rejuvenate and relax both body and mind. Neoveda products are designed to balance 3 Bio Energies known as Vata, Pitta & Kapha in Ayurveda.The unique combination of Essential Oils and Plants Extracts keep skin and hair beautifully healthy and keeps mind relaxed.
Dispatched in approximately 7 Working Days. To save on shipping charges buy multiple products.
Massage the body for a deeply nourished skin with a delicate scent.
After Sun exposure for a beautiful tan.
Apply slightly to face or mix a few drops with daily cream for a soft and protected skin.
Use as a mask for an intensive hydration treatment.
Apply to dry or damp hair lengths or ends, to bring it suppleness and shine.
Use before shampoo as a mask for nourished and repaired hair.