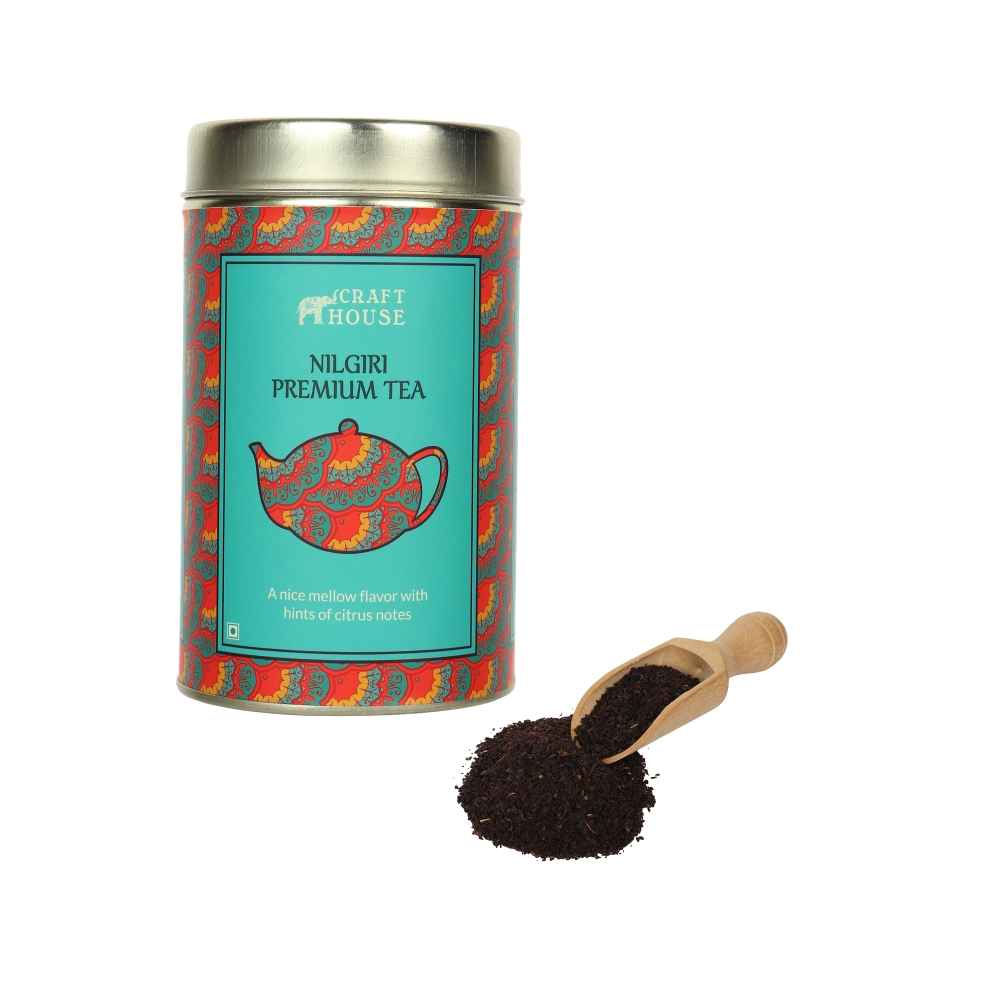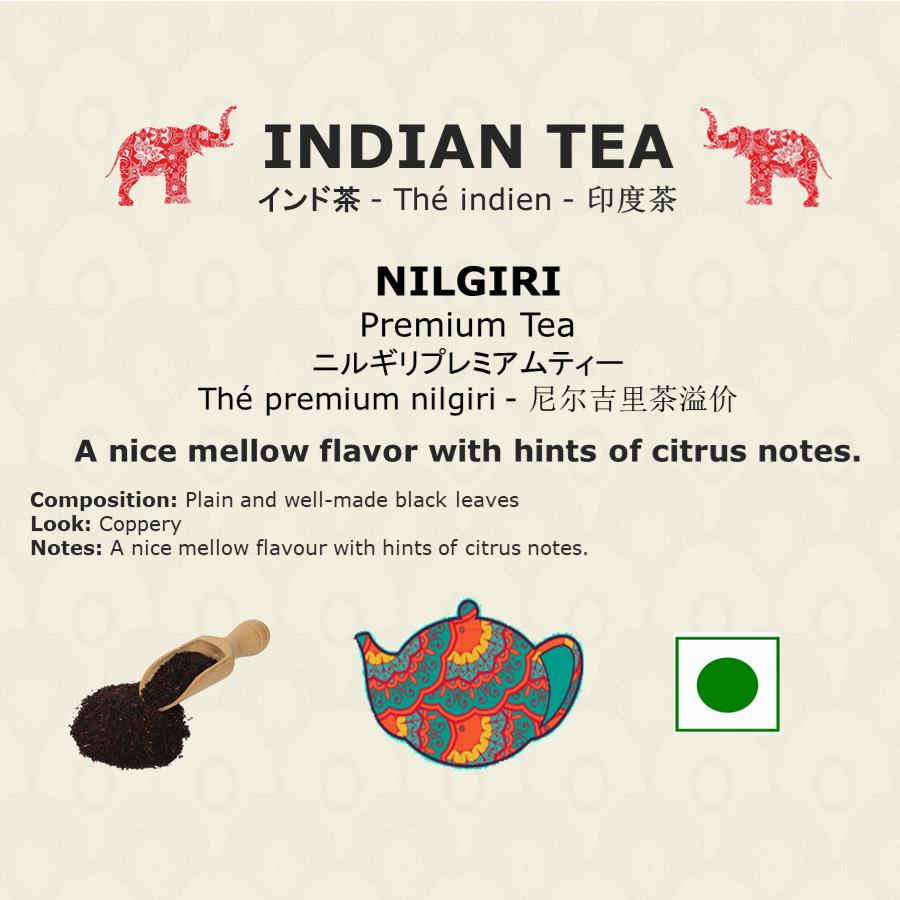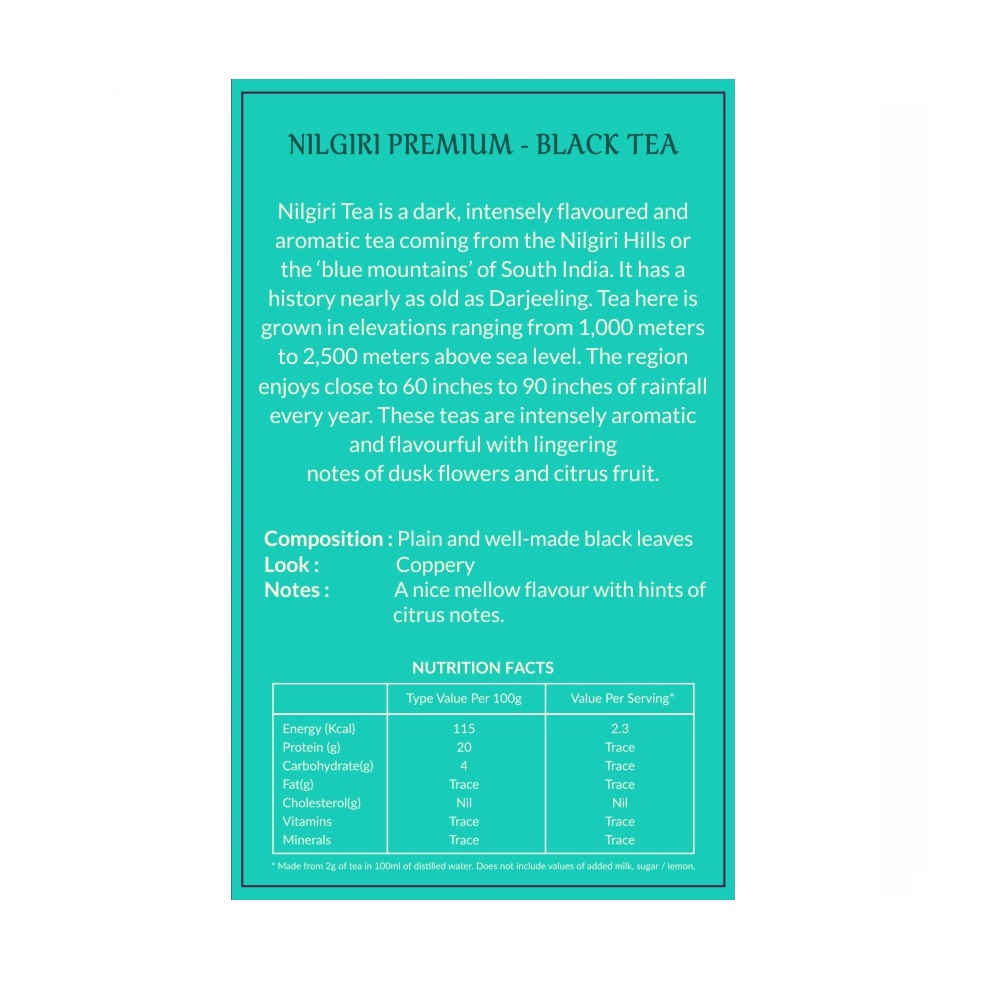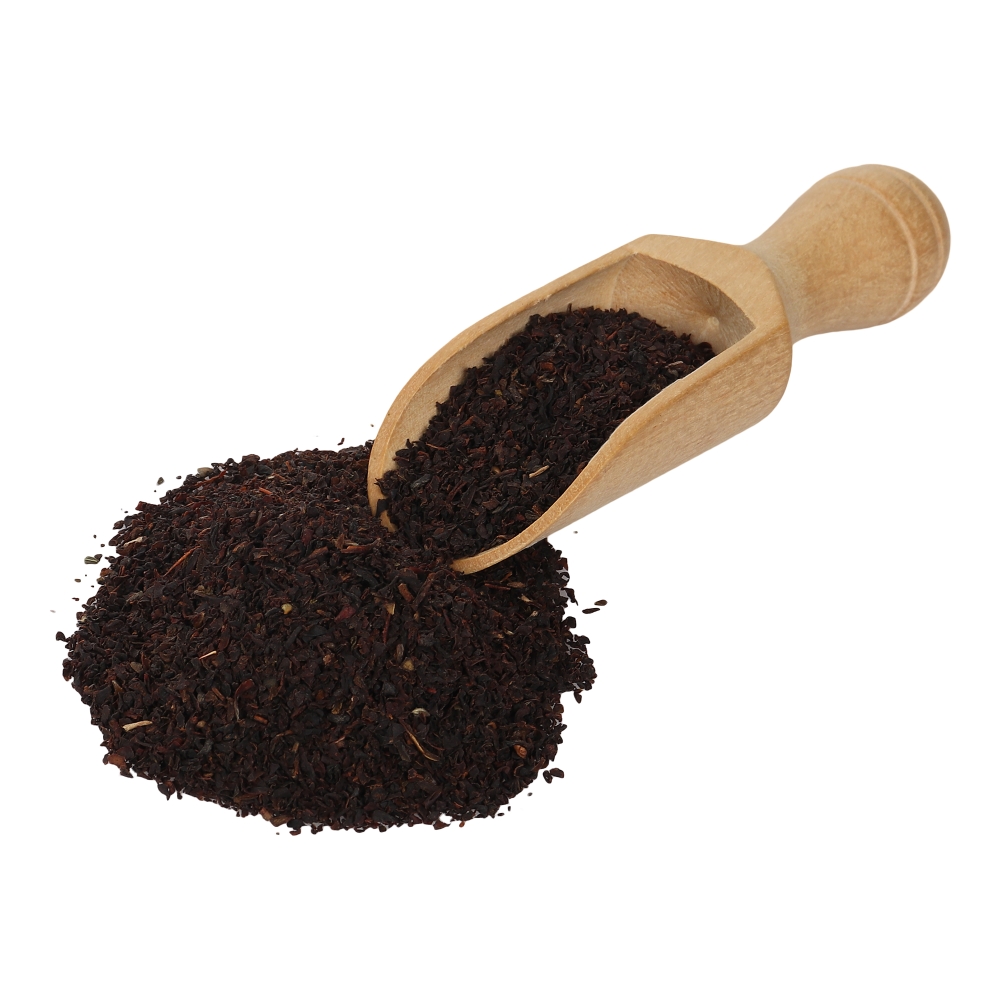 Nilgiri Tea is a dark intensely aromatic, fragrance and highly flavoured tea. The Tea is full leaves and hand plucked. The flavorful tea is excellent with Milk and Lemon.
Composition: Plain and well-made black leaves
Look: Coppery
Notes: A nice mellow flavour with hints of citrus notes.

Read More...
Full Leaves and Hand Plucked Tea
SKU Code: 2540001 | Weight: 50 gms
PREMIUM NILGIRI - BLACK TEA
Nilgiri Tea is a dark, intensely flavoured and aromatic tea coming from the Nilgiri Hills or the 'blue mountains' of South India.
It has a history nearly as old as Darjeeling.
Tea here is grown in elevations ranging from 1,000 meters to 2,500 meters above sea level.
The region enjoys close to 60 inches to 90 inches of rainfall every year.
These teas are intensely aromatic and flavourful with lingering notes of dusk flowers and citrus fruit.

Matching style with substance every sip of CRAFT HOUSE SPECIAL TEA taste amazing and smells divine, uplifting the mood and creating a sensation of well being and freshness.
Dispatched in approximately 7 Working Days. To save on shipping charges buy multiple products.
Tea for 2 cups
1, Boil fresh water
2, Place 4.8g of tea leaves into the pot
3, Pour 600ml of fresh water
4, Brew it for 6 minutes
5, Pour the tea into the tea cups