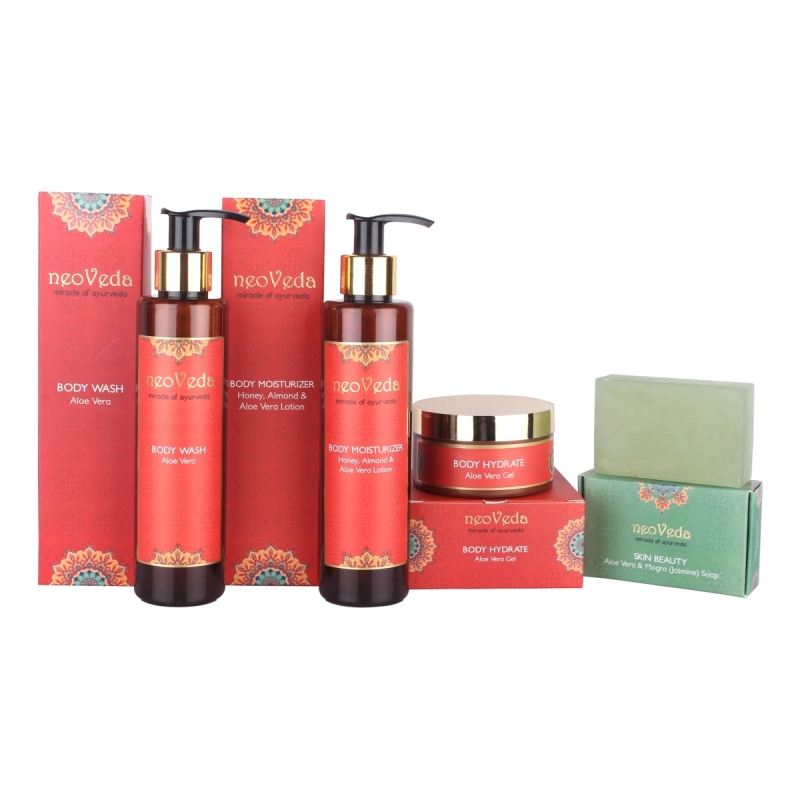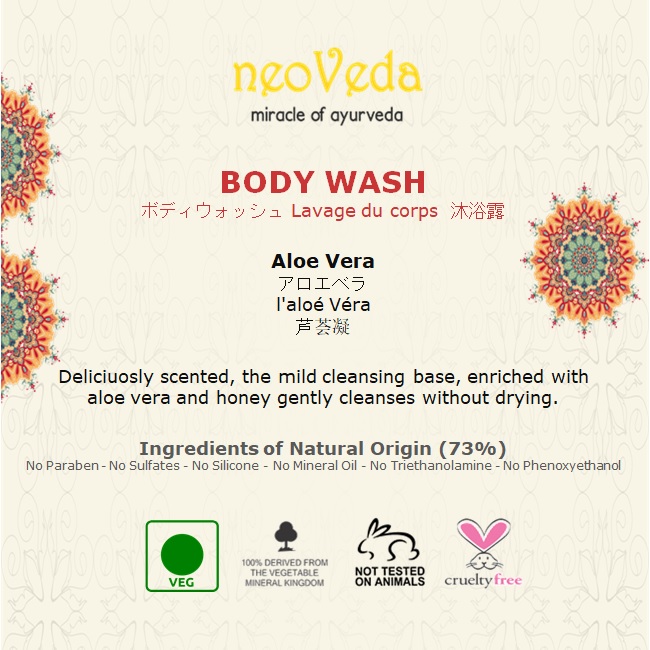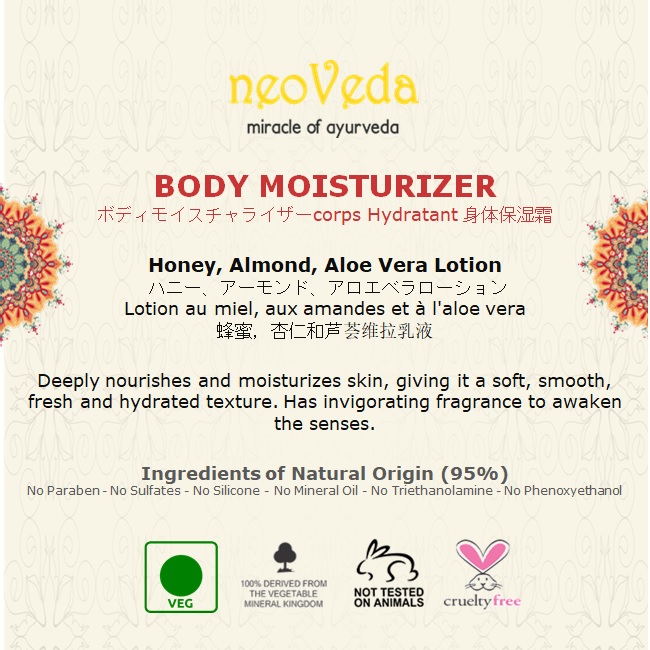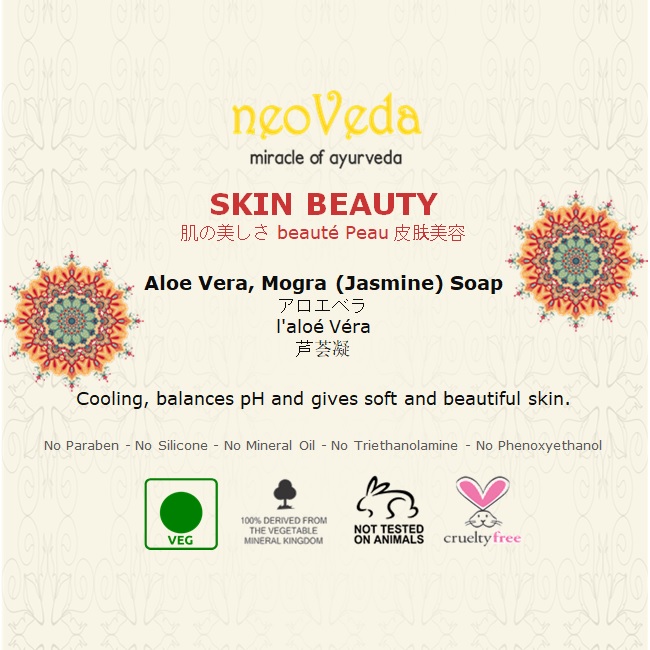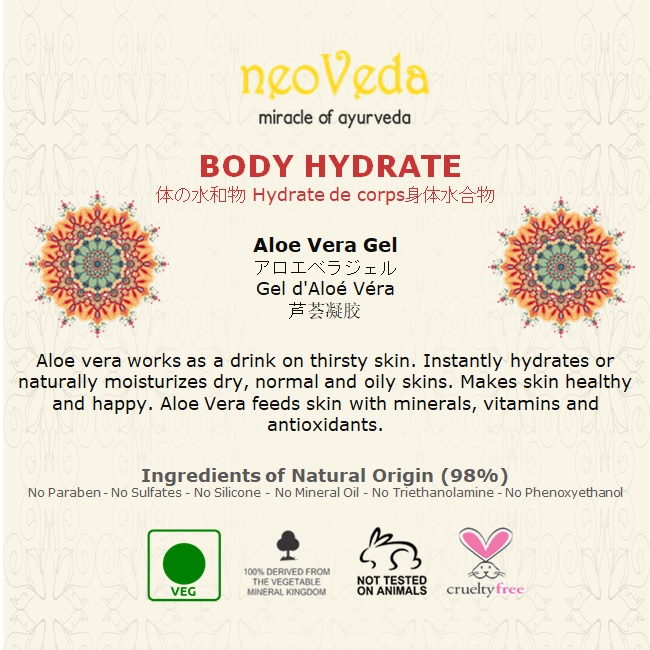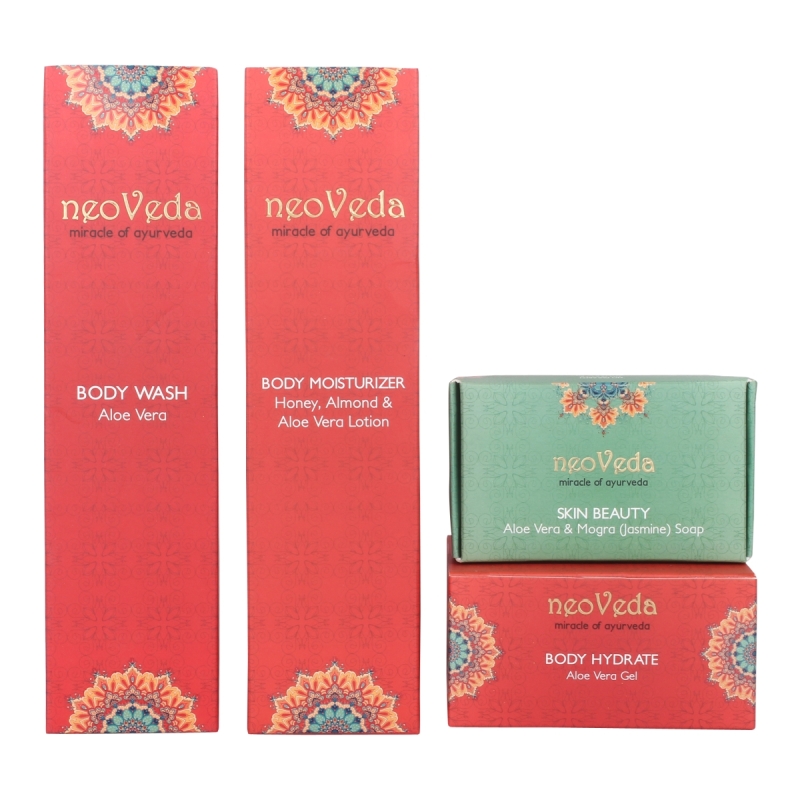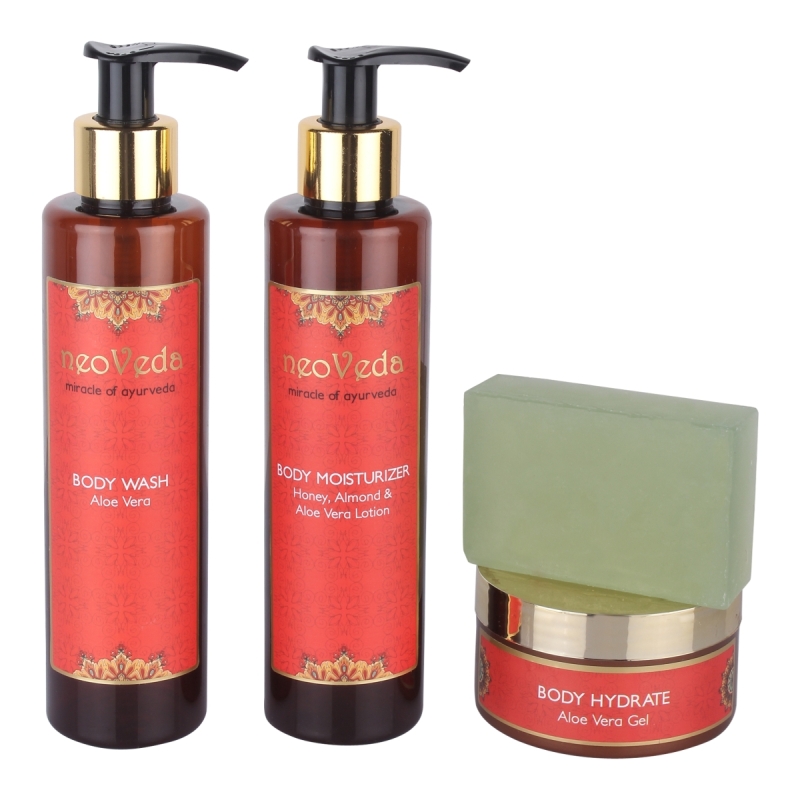 No Paraben | No Sulphate | No Silicone | No Mineral Oil | No Triethanolamine | No Phenoxyethanol
SKU Code: Webkit - 7 | Weight: 600 ML
Sold Out
ALOE VERA KIT
Set of 4
BODY WASH Aloe Vera - Deliciously scented, the mild cleansing base, enriched with aloe vera and honey gently cleanses without drying.
BODY MOISTURIZER Honey, Almond & Aloe Vera Lotion - Deeply nourishes and moisturizes skin, giving it a soft, smooth, fresh and hydrated texture. Has invigorating fragrance to awaken the senses.
SKIN BEAUTY Aloe Vera & Mogra (Jasmine) Soap - Cooling, balances pH and gives soft and beautiful skin.
BODY HYDRATE Aloe Vera Gel - Aloe vera works as a drink on thirsty skin. Instantly hydrates or naturally moisturizes dry, normal and oily skins. Makes skin healthy and happy. Aloe Vera feeds skin with minerals, vitamins and antioxidants.
Dispatched in approximately 7 Working Days. To save on shipping charges buy multiple products.