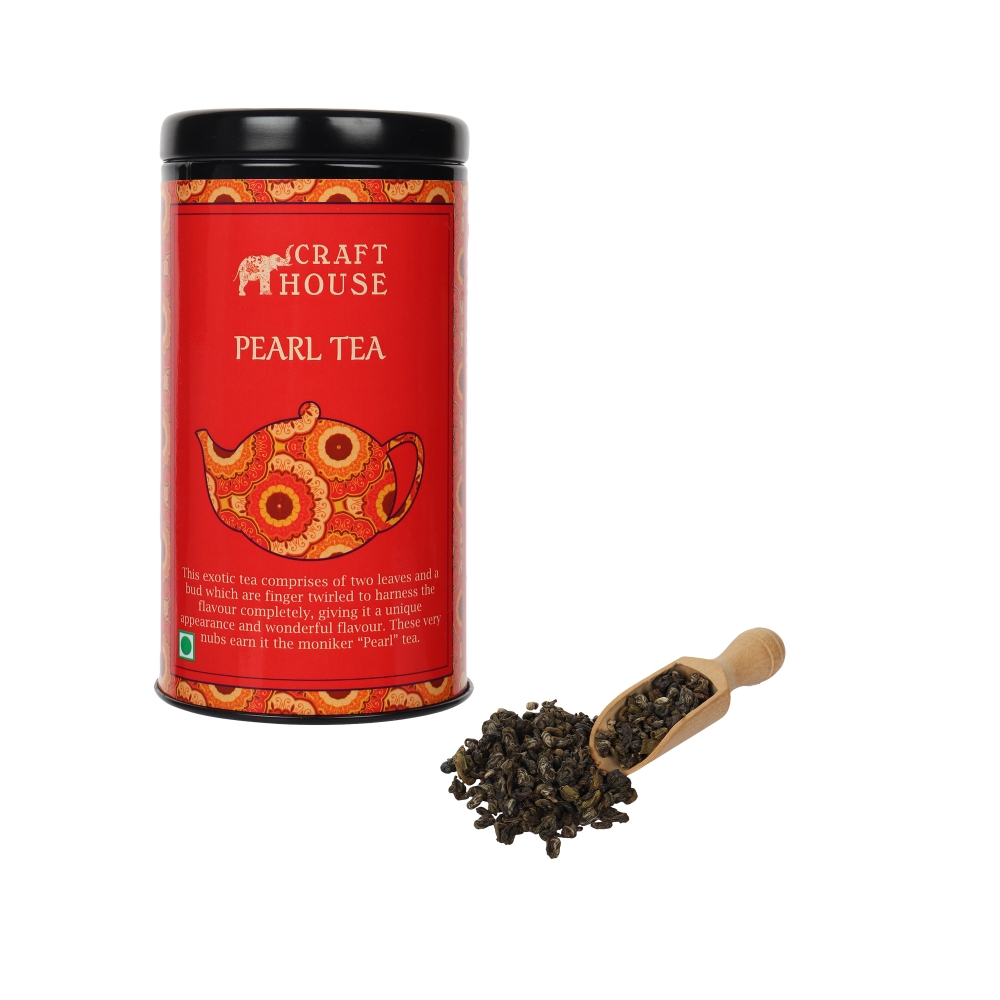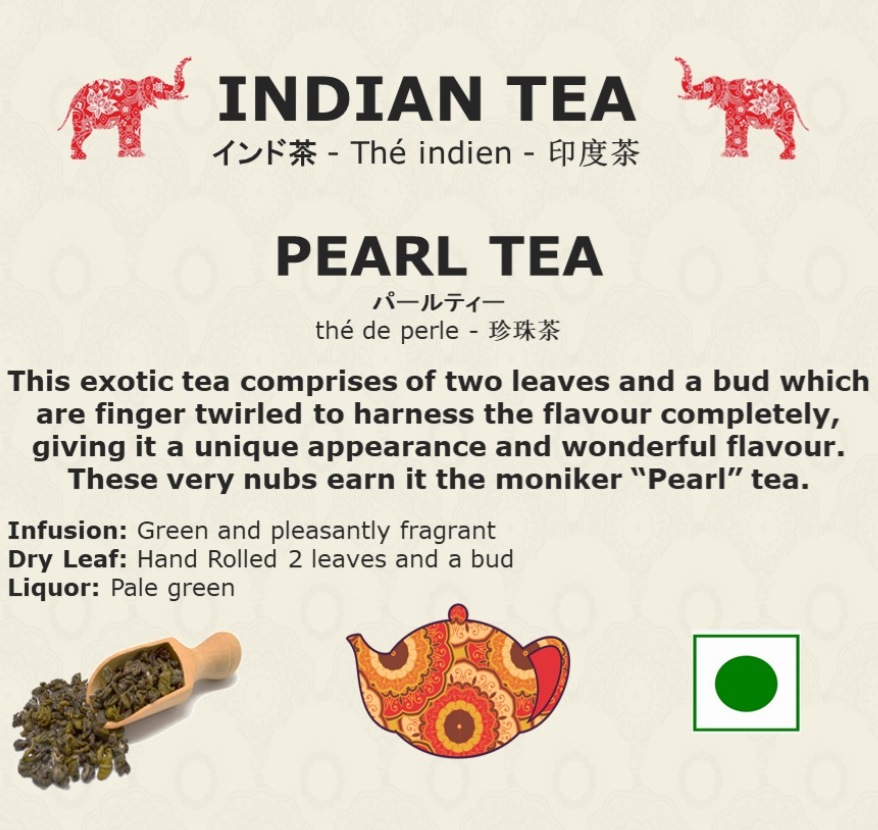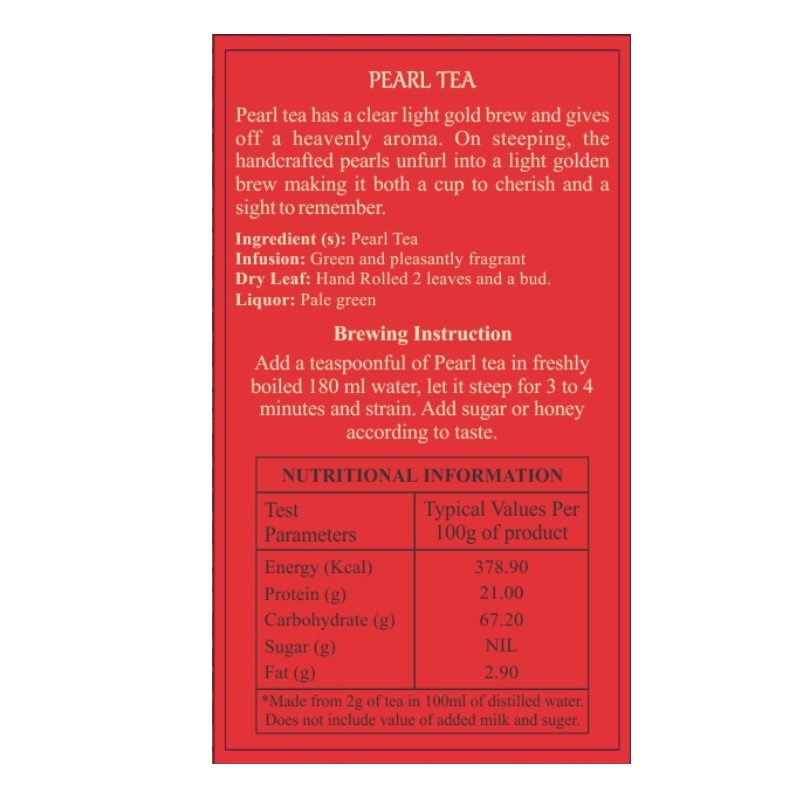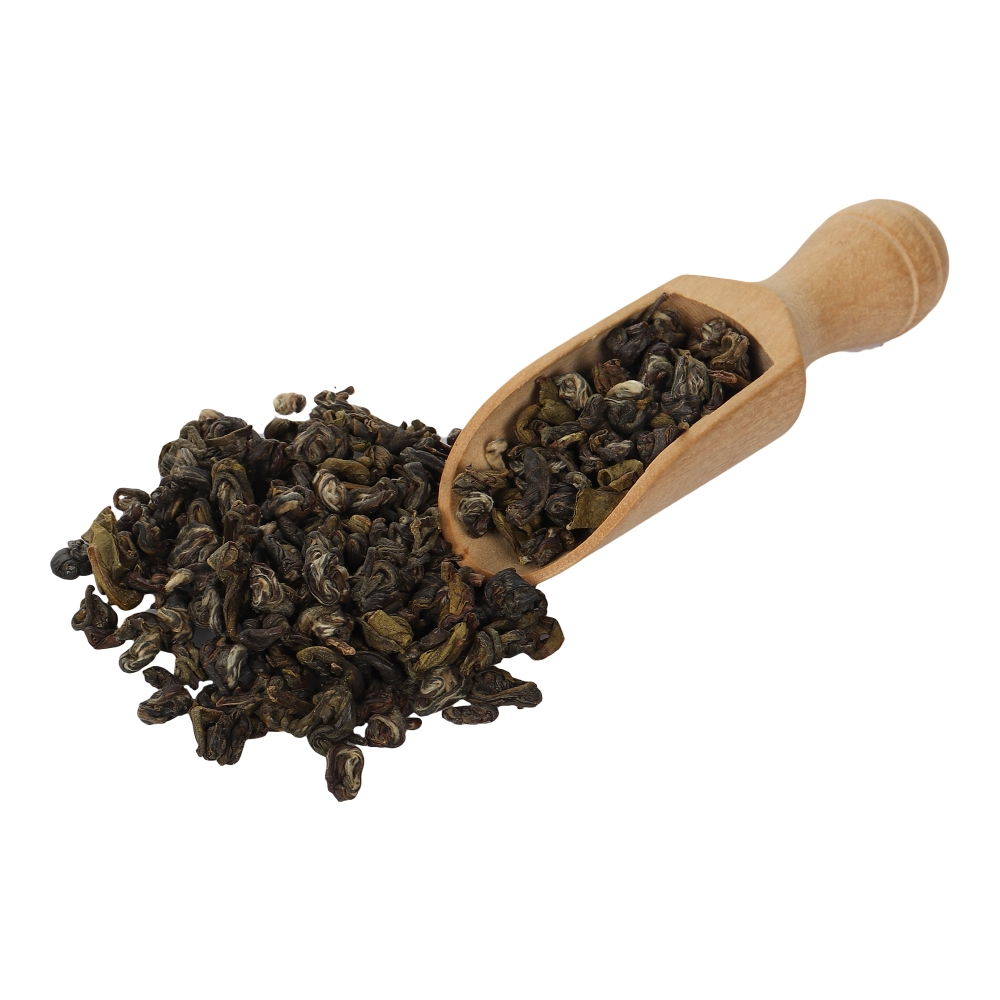 This exotic tea comprises of two leaves and a bud which are finger twirled to harness the flavour completely, giving it a unique appearance and wonderful flavour. These very nubs earn it the moniker "Pearl" tea.

Infusion: Green and pleasantly fragrant.
Dry Leaf: Hand Rolled 2 leaves and a bud.
Liquor: Pale green.
Ingredient(s) : Green Tea

Read More...
SKU Code: 2510011 | Weight: 25 gms
PEARL
Green Tea
Pearl Tea has a clear light gold brew and gives off a heavenly aroma.
On Steeping, the handcrafted pearls unfurl into a light golden brew making it both a cup of cherish and a sight to remember.

Matching style with substance every sip of CRAFT HOUSE SPECIAL TEA taste amazing and smells divine, uplifting the mood and creating a sensation of well being and freshness.
Dispatched in approximately 7 Working Days. To save on shipping charges buy multiple products.
Add half teaspoon of Exotic Pearl tea in freshly boiled 200 ml water,
let it steep for 3 to 4 minutes and strain.
Add sugar or honey according to taste.