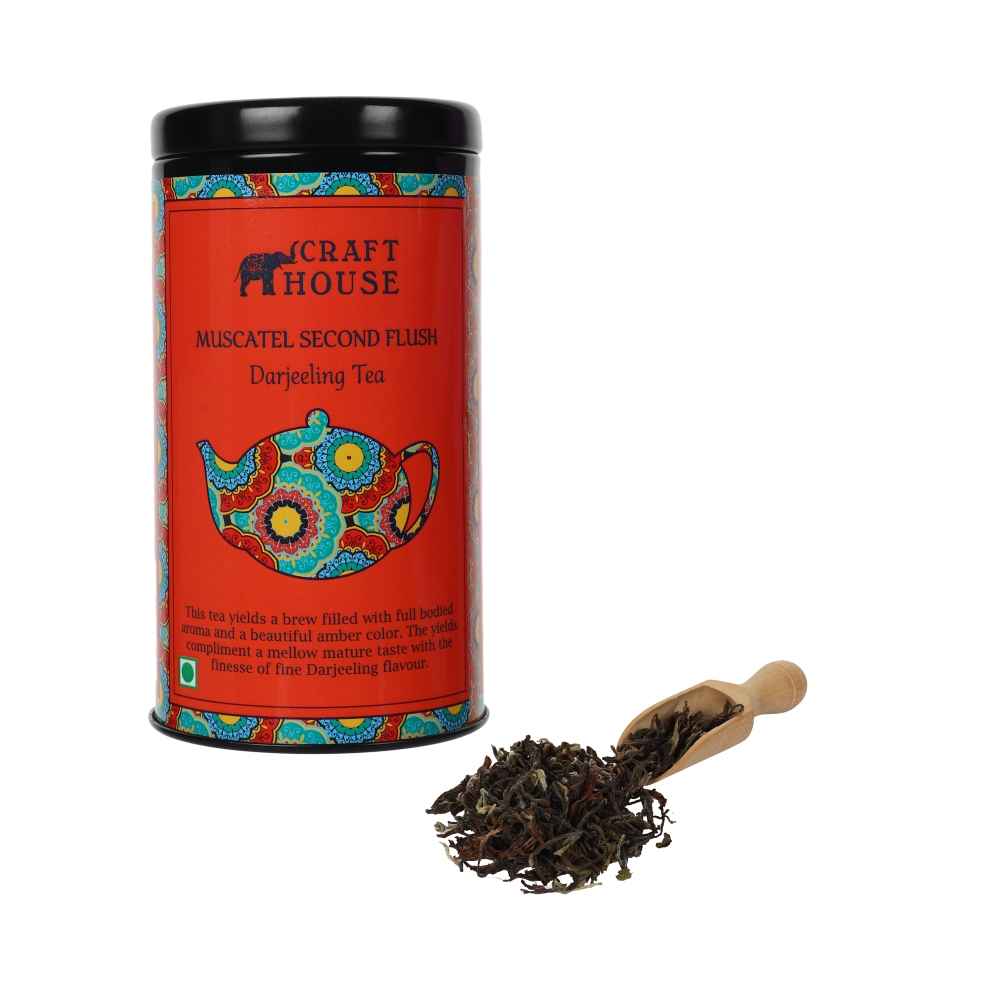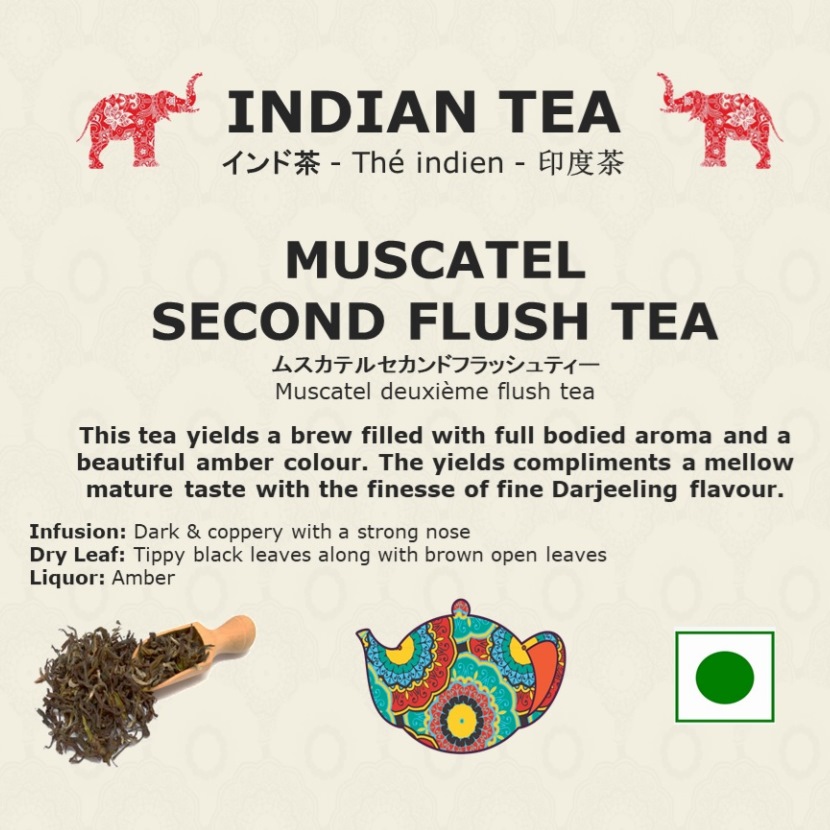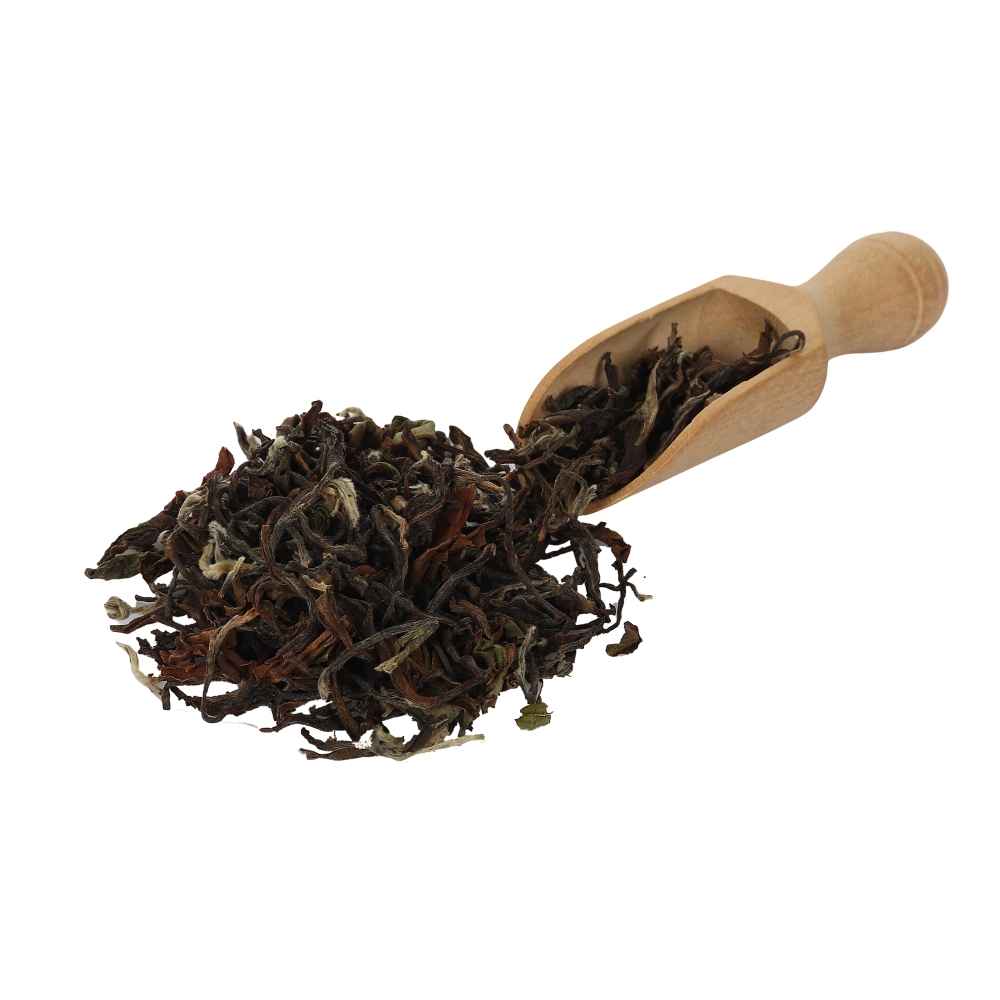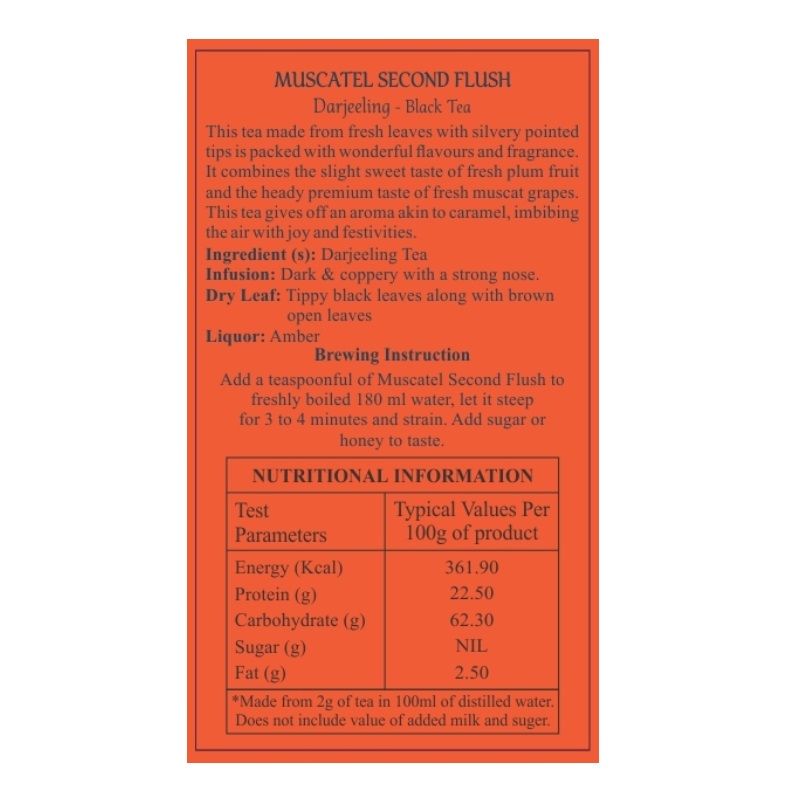 Darjeeling - Muscatel Second Flush Tea
This tea yields a brew filled with full bodied aroma and a beautiful amber colour. The yields compliments a mellow mature taste with the finesse of fine Darjeeling flavour.
Infusion: Dark & coppery with a strong nose.
Dry Leaf: Tippy black leaves along with brown open leaves.
Liquor: Amber.


Read More...
Darjeeling - Muscatel Second Flush Tea
SKU Code: 2510012 | Weight: 25 gms
New Year Sale Free Shipping* on Orders above US$ 125.
MUSCATEL SECOND FLUSH
Darjeeling - Black Tea

This tea made from fresh leaves with silvery pointed tips is packed with wonderful flavours and fragrance.
It combines the slight sweet taste of fresh plum fruit and the heady premium taste of fresh muscat grapes.
This tea gives off an aroma akin to caramel, imbibing the air with joy and festivities.
Matching style with substance every sip of CRAFT HOUSE SPECIAL TEA taste amazing and smells divine, uplifting the mood and creating a sensation of well being and freshness.
Dispatched in approximately 7 Working Days. To save on shipping charges buy multiple products.
Add half teaspoon of Muscatel Second Flush to freshly boiled 200 ml water,
let it steep for 3 to 4 minutes and strain.
Add sugar or honey to taste.