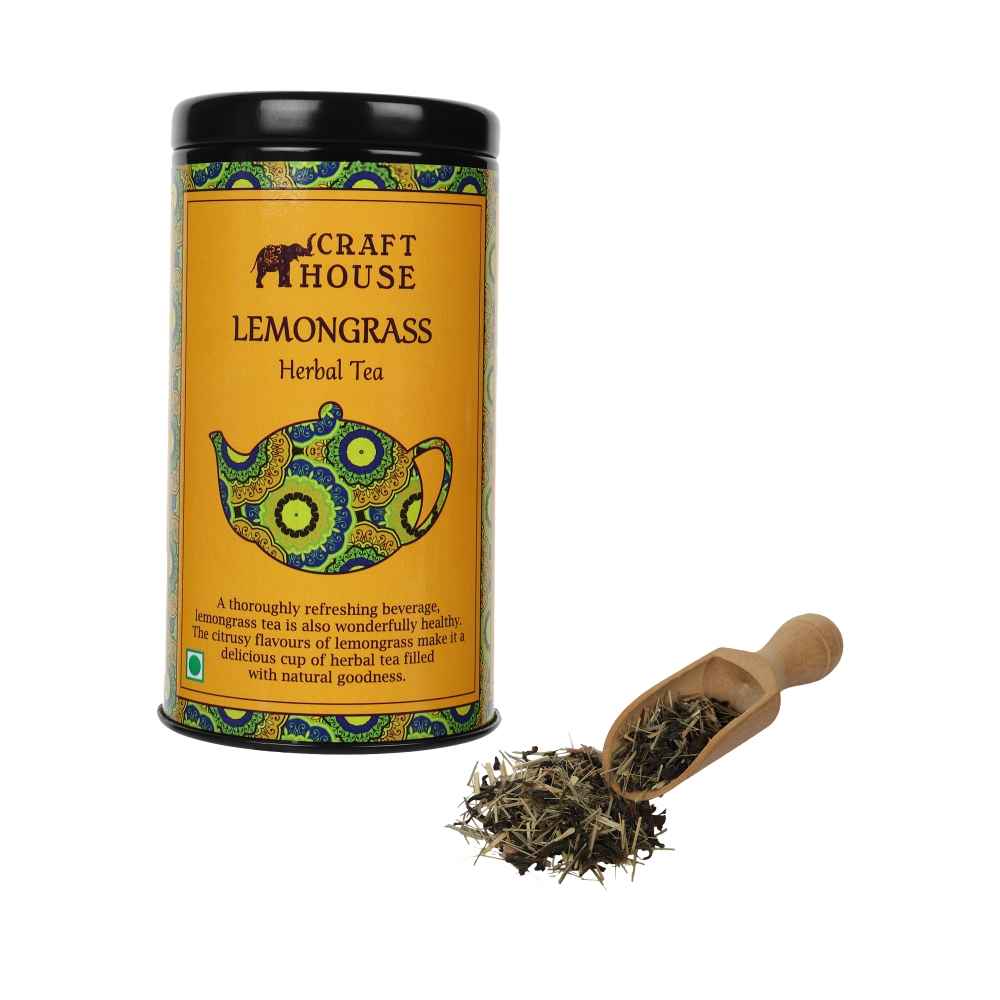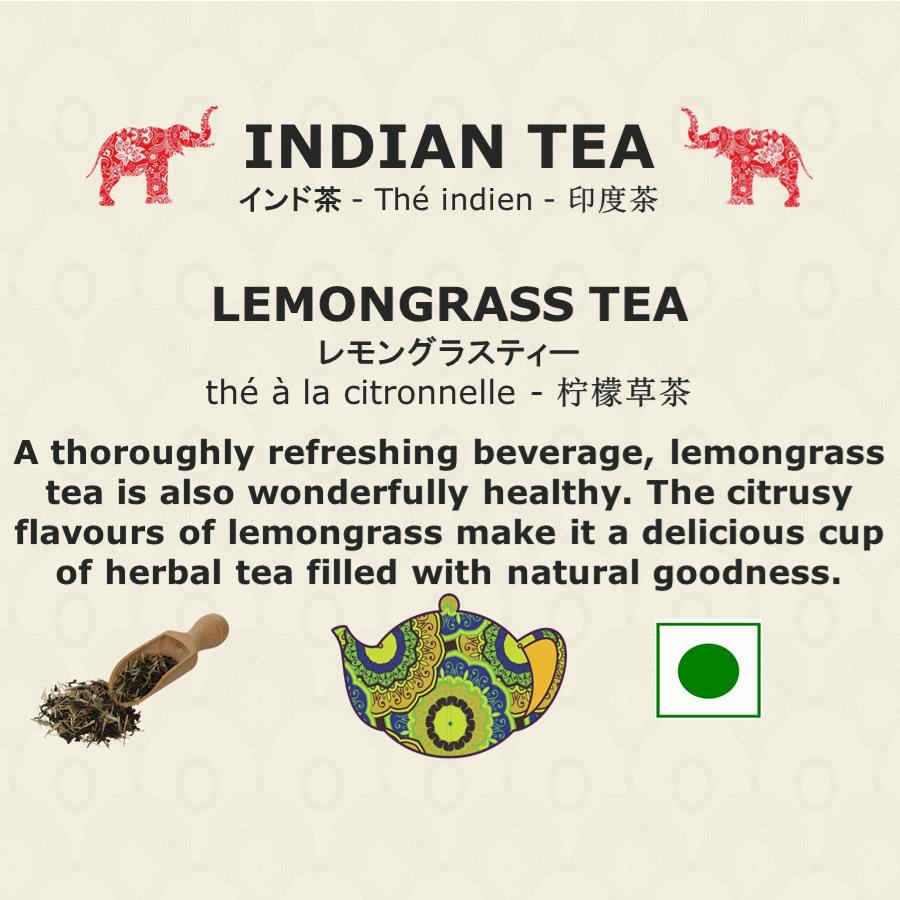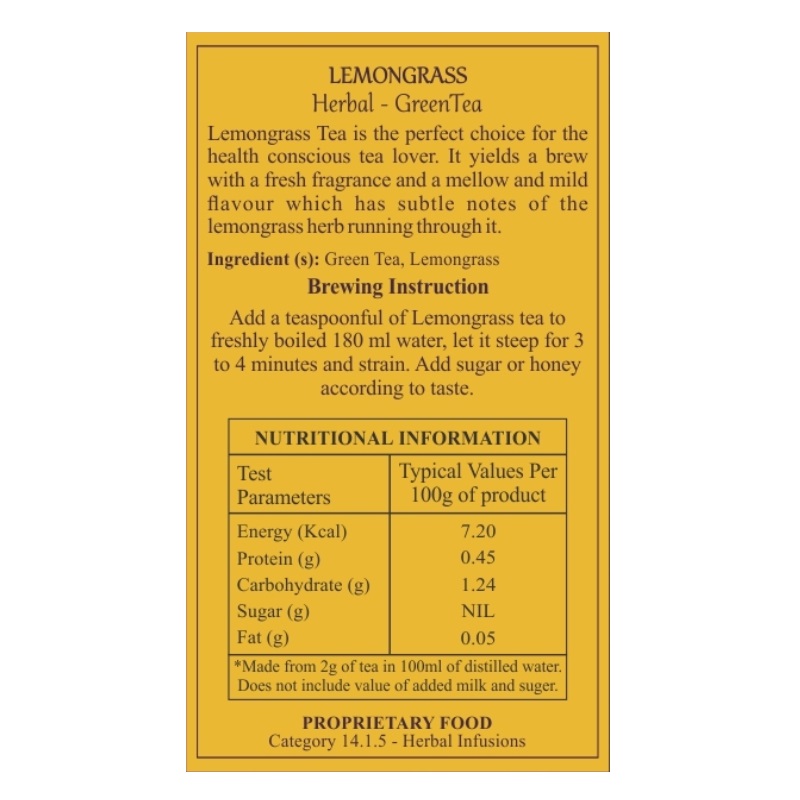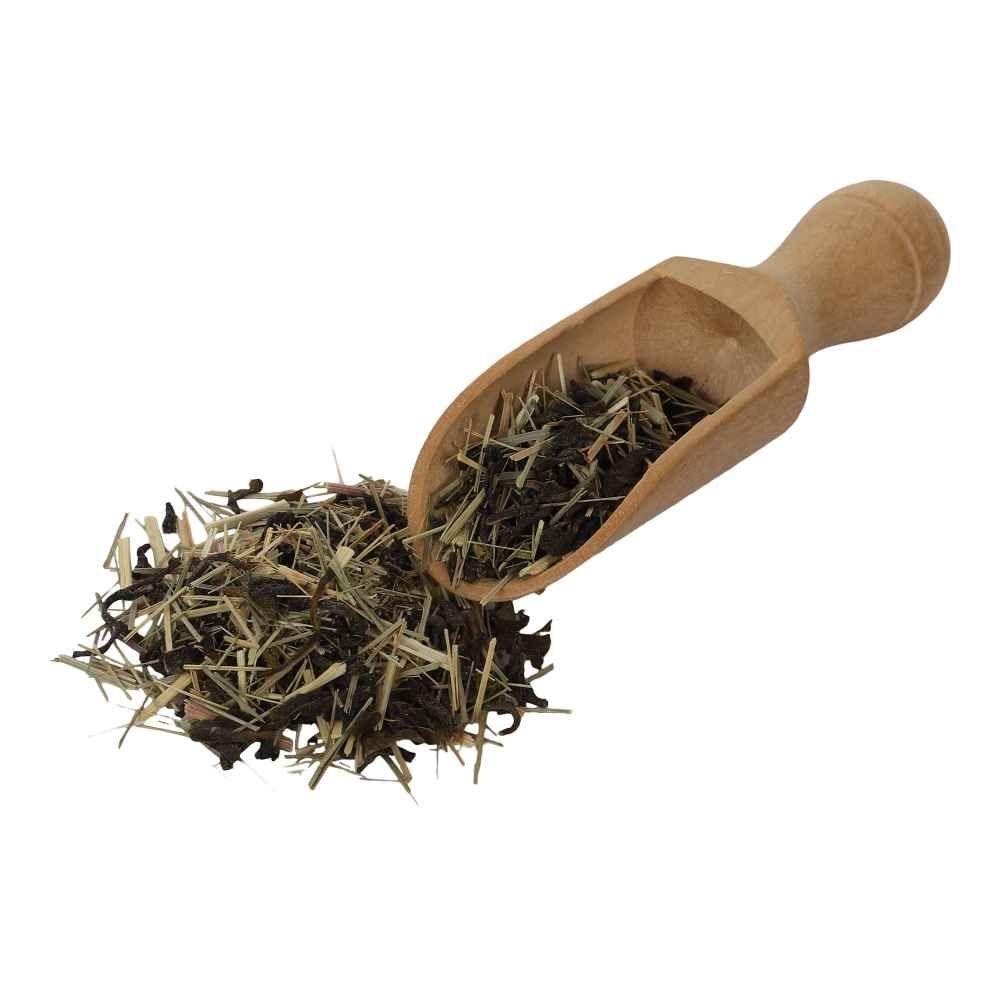 Darjeeling - Lemongrass Tea
A thoroughly refreshing beverage, lemongrass tea is also wonderfully healthy. The citrusy flavours of lemongrass make it a delicious cup of herbal tea filled with natural goodness.
Read More...
SKU Code: 2510014 | Weight: 25 gms
Sold Out
LEMONGRASS
Herbal - Green Tea

Lemongrass tea is the perfect choice for the health conscious tea lover.
It yields a brew with a fresh fragrance and a mellow and mild flavour which has subtle notes of the lemongrass herb running through it.
Matching style with substance every sip of CRAFT HOUSE SPECIAL TEA taste amazing and smells divine, uplifting the mood and creating a sensation of well being and freshness.
Dispatched in approximately 7 Working Days. To save on shipping charges buy multiple products.
Add half teaspoon of Lemongrass tea to freshly boiled 200 ml water,
let it steep for 3 to 4 minutes and strain.
Add sugar or honey according to taste.