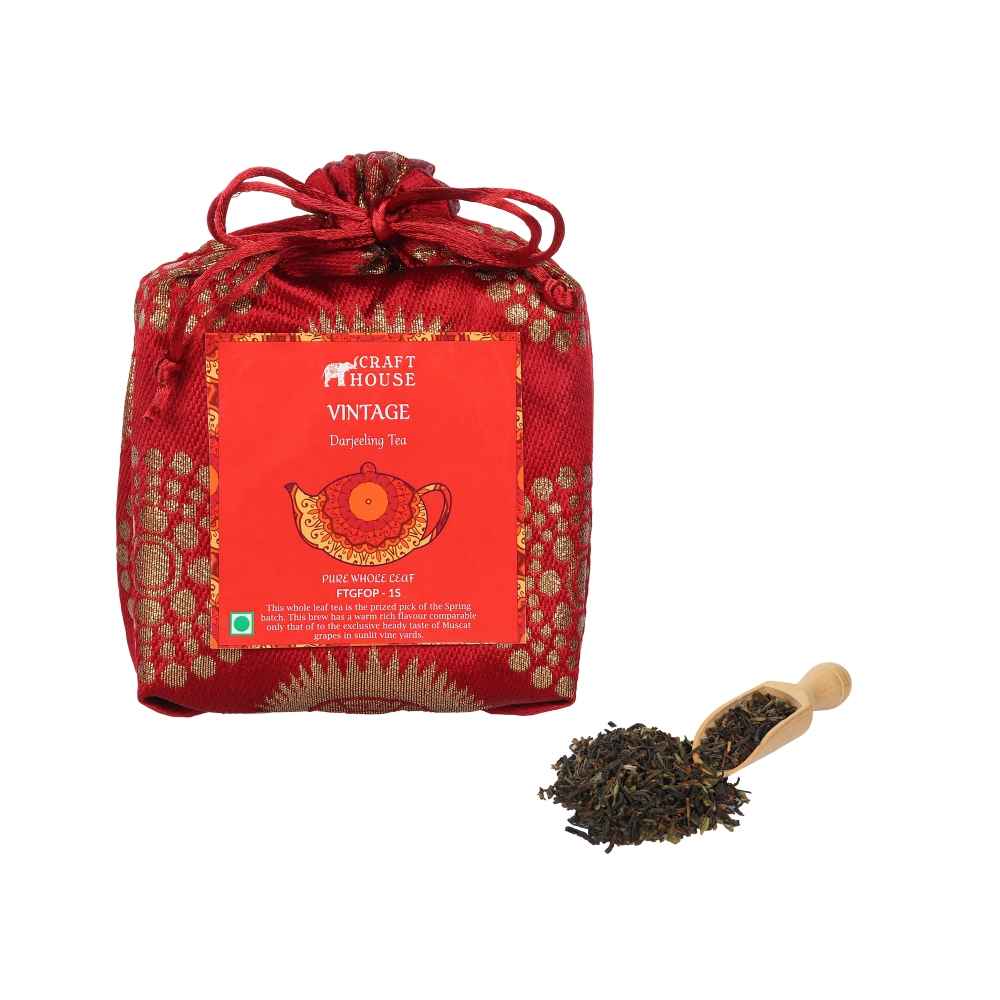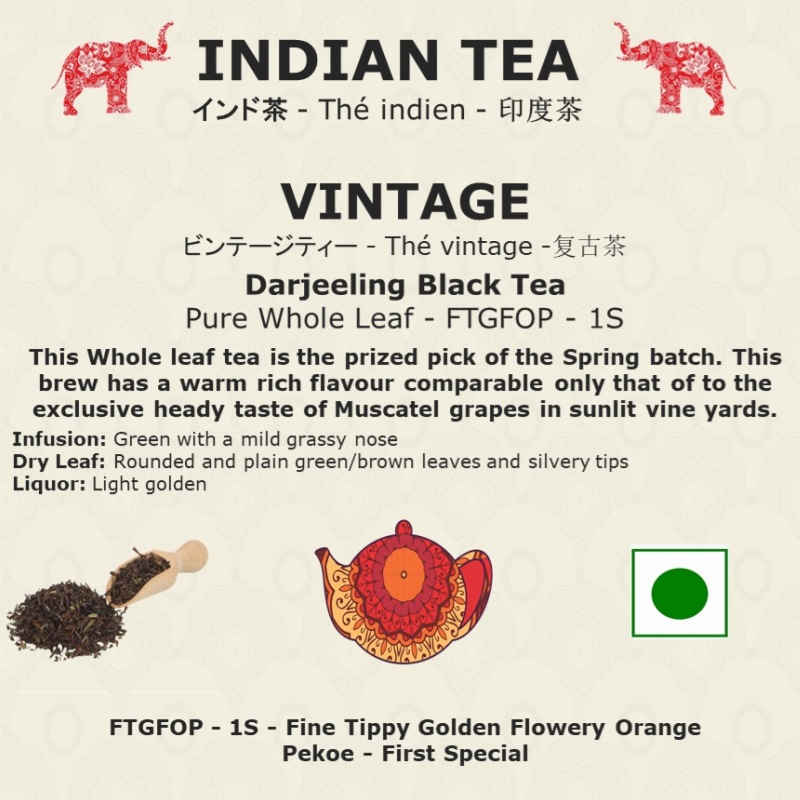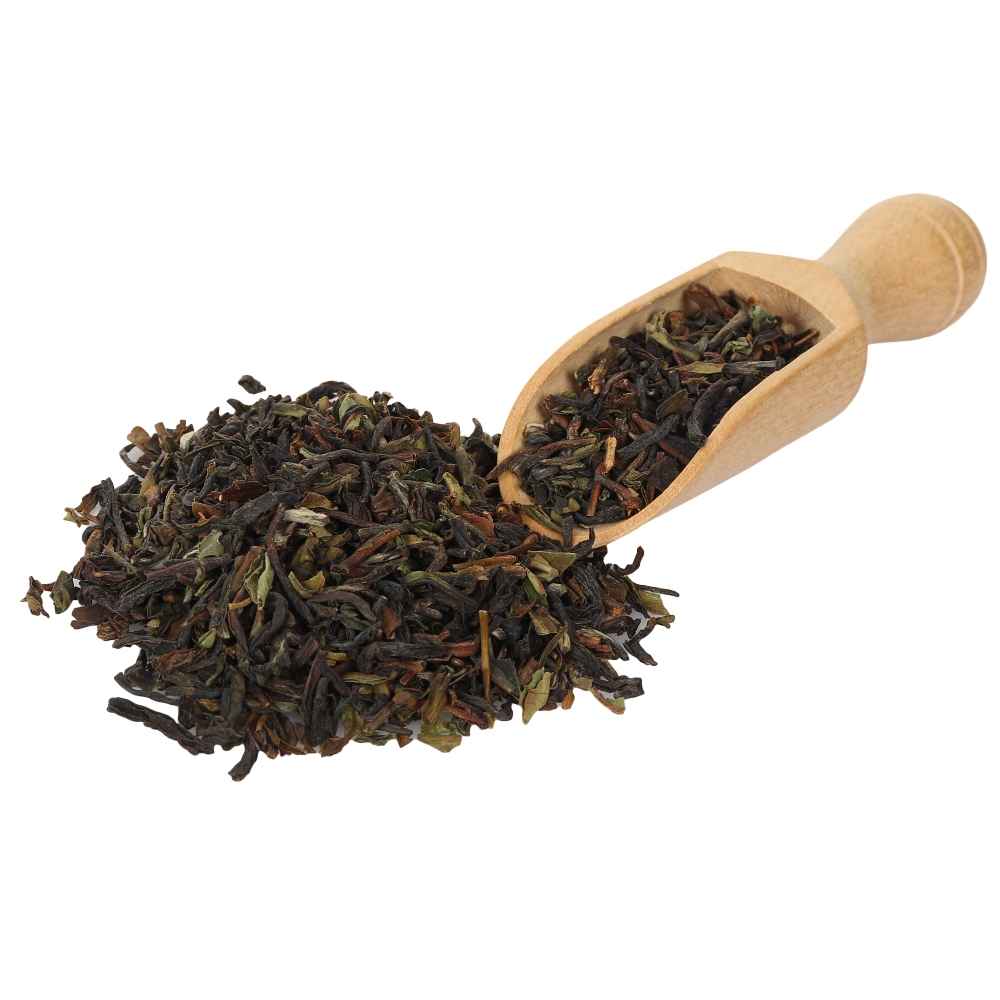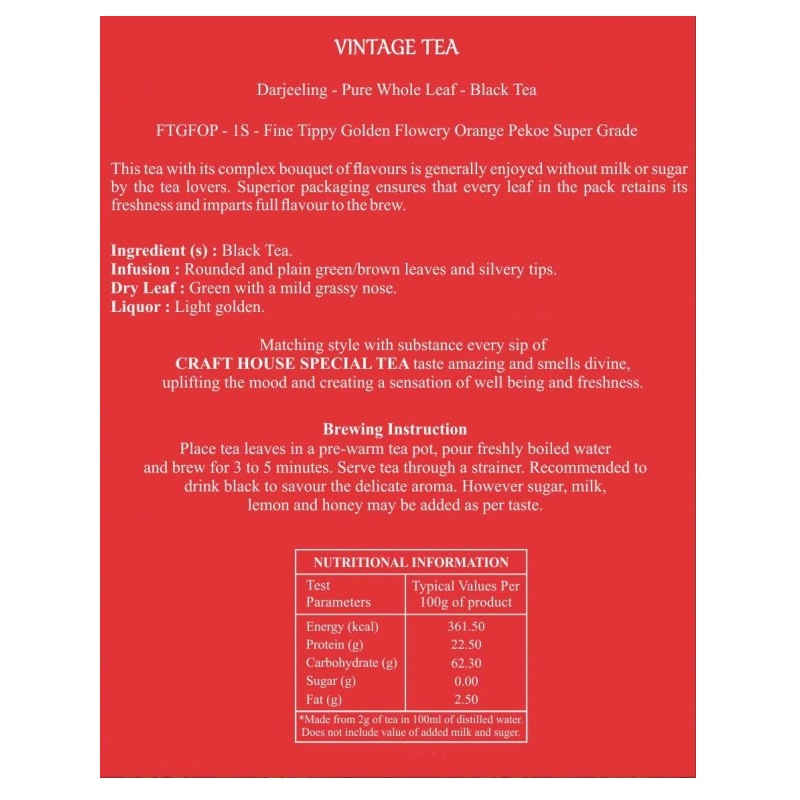 This Whole leaf tea is the prized pick of the Spring batch. This brew has a warm rich flavour comparable only that of to the exclusive heady taste of Muscatel grapes in sunlit vine yards.
Infusion: Rounded and plain green/brown leaves and silvery tips.
Dry Leaf: Green with a mild grassy nose.
Liquor: Light golden.

Read More...
SKU Code: 2510004 | Weight: 50 gms
Sold Out
VINTAGE
Organic Darjeeling - Pure Whole Leaf - Black Tea
FTGFOP - 1S - Fine Tippy Golden Flowery Orange Pekoe Super Grade
This tea with its complex bouquet flavours is generally enjoyed without milk or sugar by the tea lovers.
Superior packaging ensures that every leaf in the pack retains its freshness and imparts full flavour to the brew.
Matching style with substance every sip of CRAFT HOUSE SPECIAL TEA taste amazing and smells divine, uplifting the mood and creating a sensation of well being and freshness
Dispatched in approximately 7 Working Days. To save on shipping charges buy multiple products.
Place tea leaves in a pre-warm tea pot, pour freshly boiled water and brew for 3 to 5 minutes.
Serve tea through a strainer.
Recommended to drink black to savour the delicate aroma.
However sugar, milk, lemon and honey may be added as per taste.