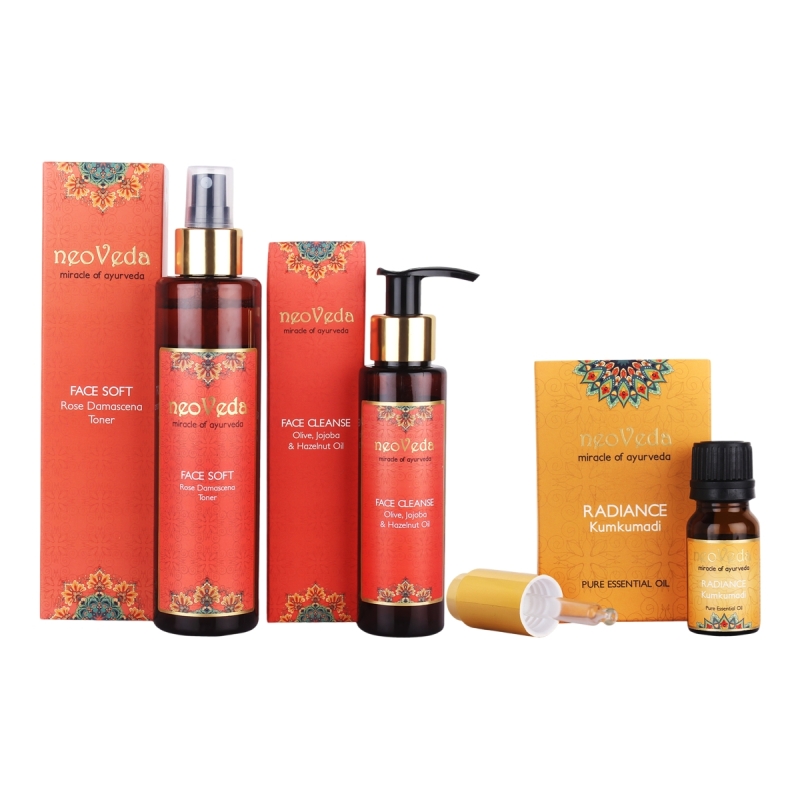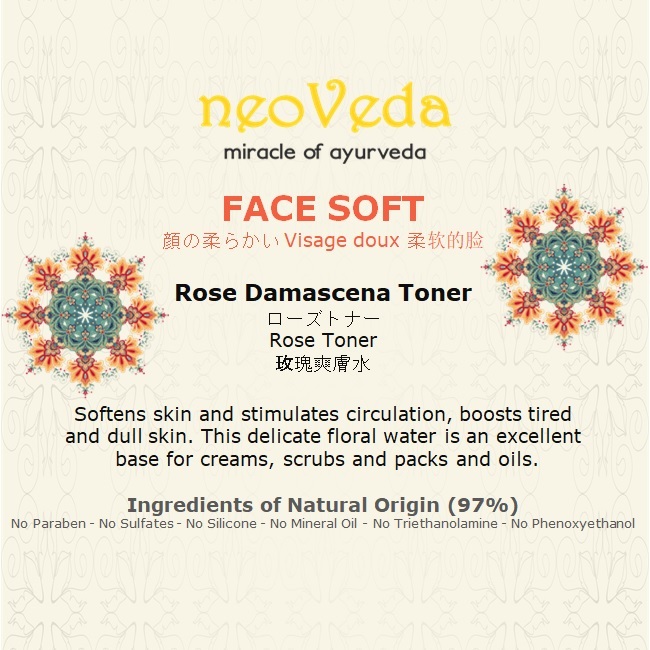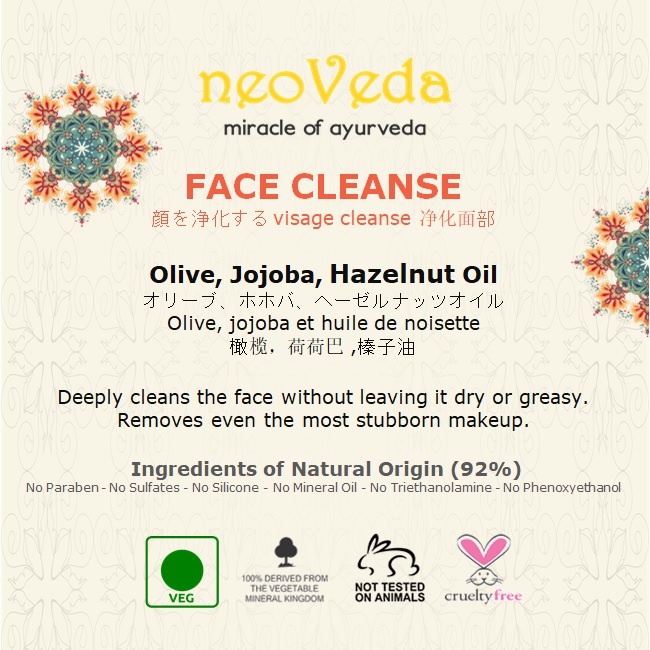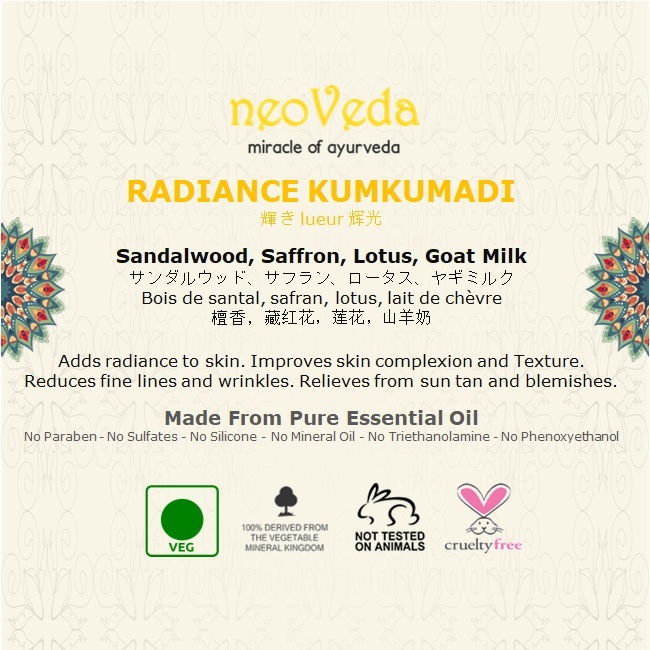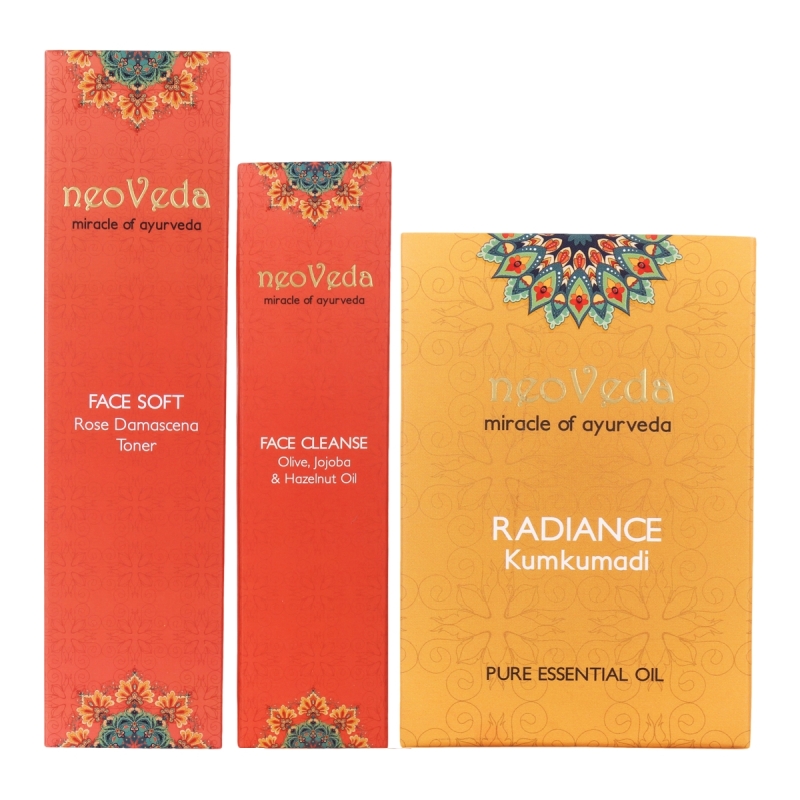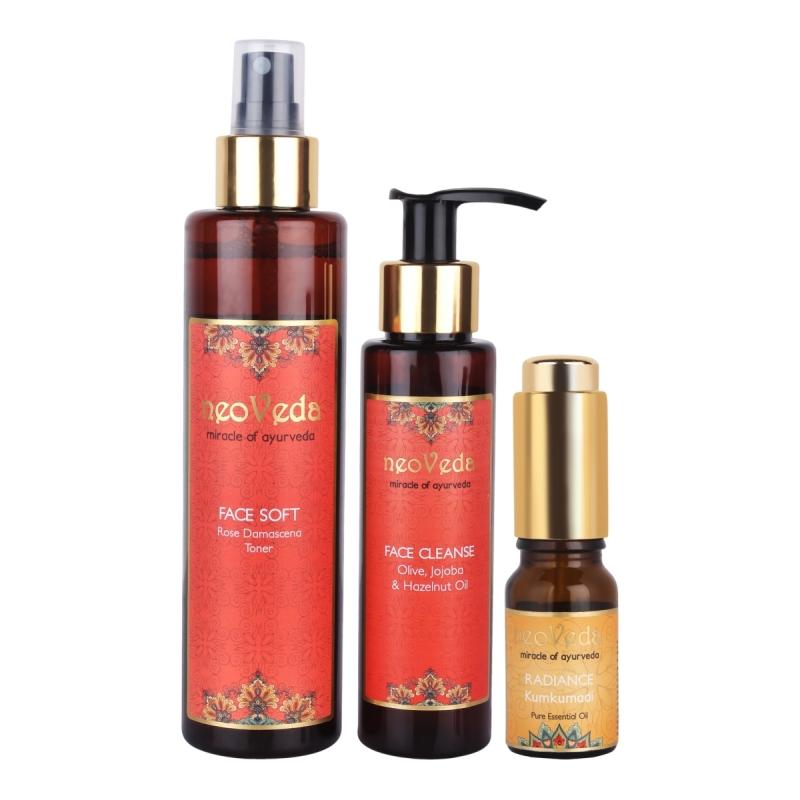 Daily Beauty Secret with Radiance Oil
Cleansing - Tonning - Moisturizing (CTM)
No Paraben | No Sulphate | No Silicone | No Mineral Oil | No Triethanolamine | No Phenoxyethanol
SKU Code: Webkit - 6 | Weight: 310 ML
DAILY BEAUTY SECRET WITH RADIANCE OIL
Cleansing - Toning - Moisturizing (CTM)
CLEANSING - FACE CLEANSE Olive, Jojoba & Hazelnut Oil - Deeply cleans the face without leaving it dry or greasy. Removes even the most stubborn makeup.
TONING - FACE SOFT Rose Damascena Toner - Softens skin and stimulates circulation, boosts tired and dull skin. This delicate floral water is an excellent base for creams, scrubs and packs and oils.
MOISTURIZING - RADIANCE Kumkumadi Oil - Adds radiance to skin. Improves skin complexion and Texture. Reduces fine lines and wrinkles. Relieves from sun tan and blemishes. This unique blend of oils and herbs is formulated to help skin look young and healthy.
Dispatched in approximately 7 Working Days. To save on shipping charges buy multiple products.