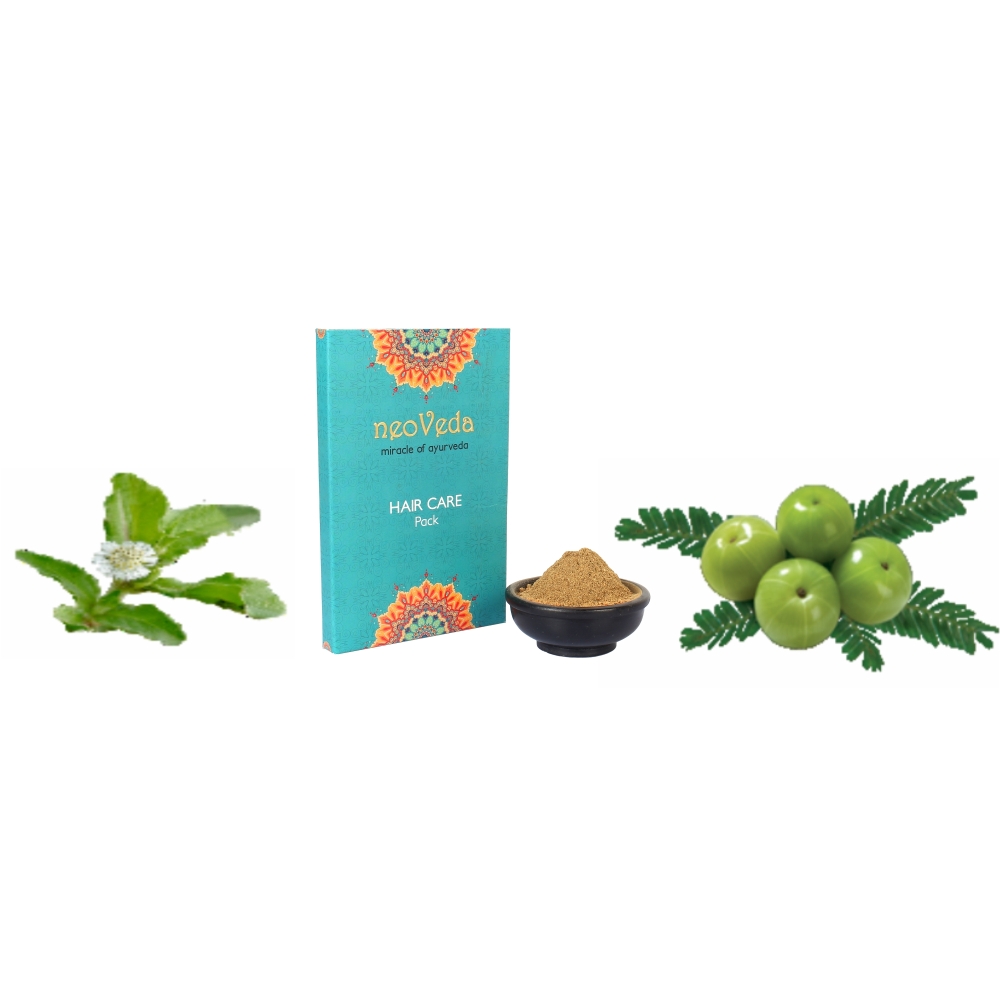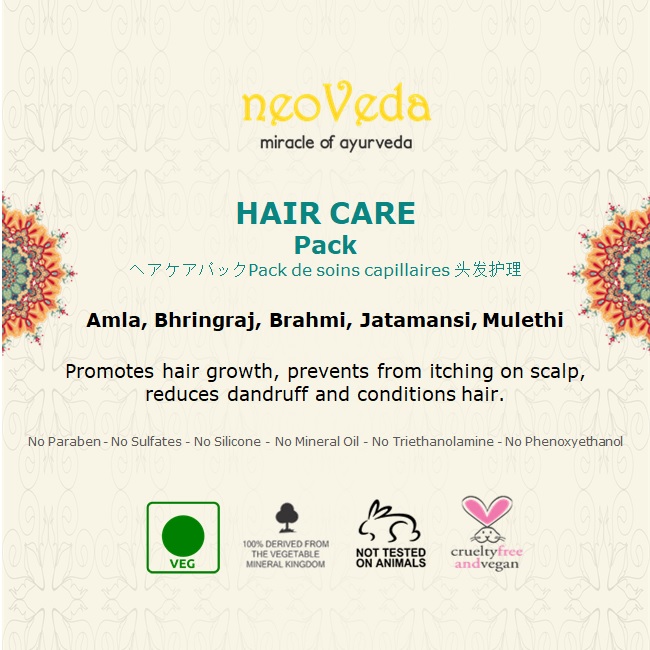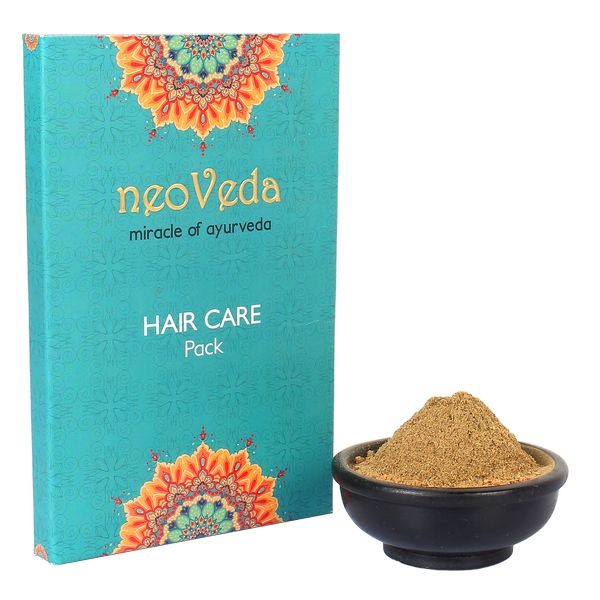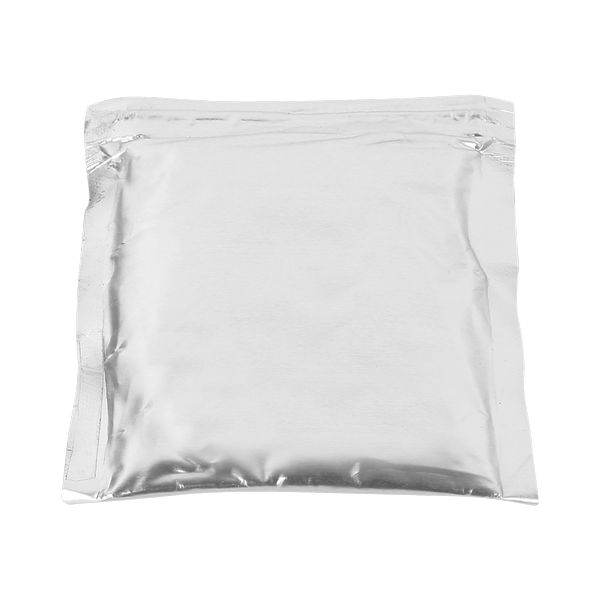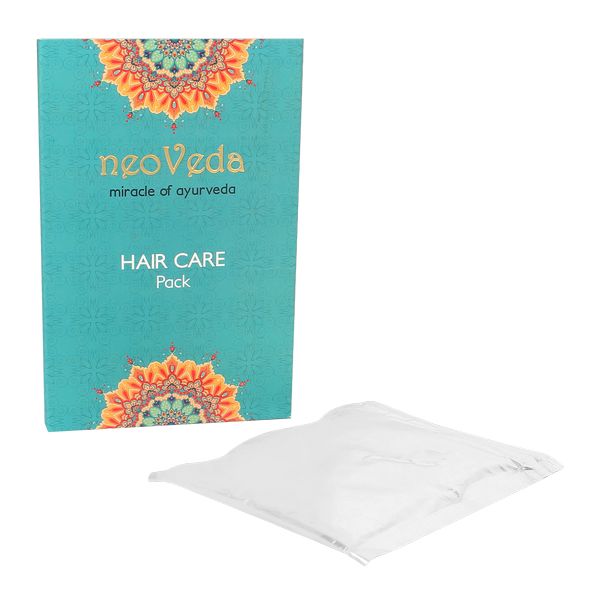 Promotes hair growth, prevents from itching on scalp, reduces dandruff and conditions hair.
Read More...
Ingredients of Natural Origin: 100%
No Paraben | No Sulphate | No Silicone | No Mineral Oil | No Triethanolamine | No Phenoxyethanol
SKU Code: 2420002 | Weight: Apx 50 gms
Sold Out
HAIR CARE
Pack
This magic hair therapy cures thinning of hair, hair fall, red pores, oily scalp, damaged roots etc.
Amla : Helps in hair growth
Bhringraj : Helps in preventing hair loss
Brahmi : Improves the functioning of nerves and reduces red pores in scalp
Jatamansi : Makes hair silky, smooth and shiny
Mulethi : Gives a cooling therapy to scalp
Key Ingredient(s)
Amla

Amla helps in reducing premature pigment loss from hair or greying.

Bhringraj

Bhringraj helps in preventing hair loss and fights from dandruff.

Brahmi

Brahmi

Brahmi helps in providing strength and nourishment through the scalp and prevent hair loss.

Jatamansi

Jatamansi helps in promoting hair growth and also it makes your hair smoother, shinier and silkier.

Mulethi

Mulethi gives a cooling therapy to scalp.
Ingredient(s)
Bhringraj, Brahmi, Mulethi, Jatamansi & Amla.
neoVeda is certified from PETA for all products without cruelty on animals. People for the Ethical Treatment of Animals(PETA) is the largest animal rights organization in the world.
Not for medical use. For external use only. Store tightly in a cool and dark place. Exposure to sunlight and air will damage the product. This product is not intended to diagnose, treat, cure, or prevent any disease.
Neoveda is the modern day adaptation of Ayurveda (Ancient knowledge of life and well being) and is a natural way to rejuvenate and relax both body and mind. Neoveda products are designed to balance 3 Bio Energies known as Vata, Pitta & Kapha in Ayurveda. The unique combination of Essential Oils and Plants Extracts keep skin and hair beautifully healthy and keeps mind relaxed.
Dispatched in approximately 7 Working Days. To save on shipping charges buy multiple products.
Take desired amount of pack in a bowl, put 2 eggs (or curd) and four spoons of olive oil, add some water and make an applicable paste and leave it for 15 minutes.
Apply the pack on the hair and leave for 30-40 minutes.
Rinse well with water and shampoo.