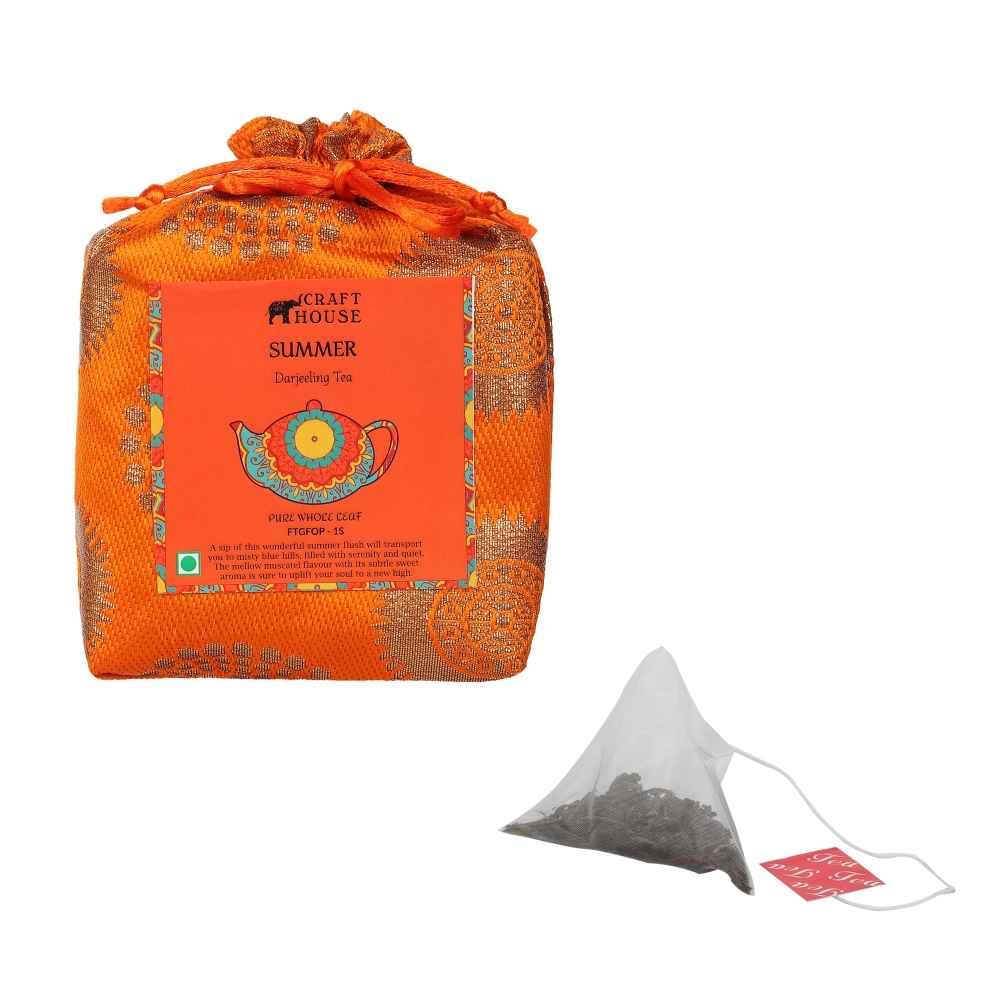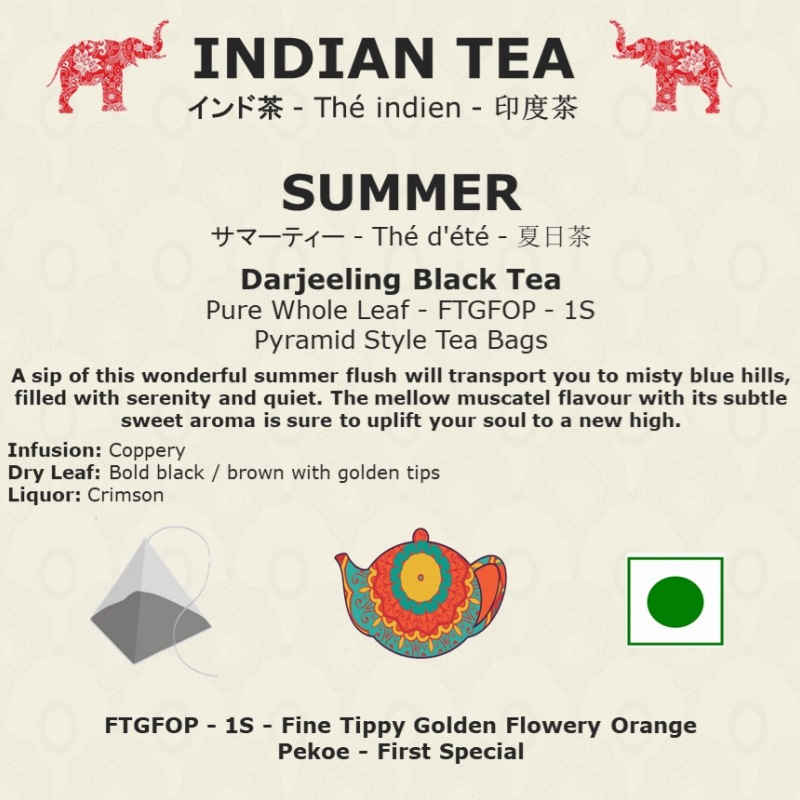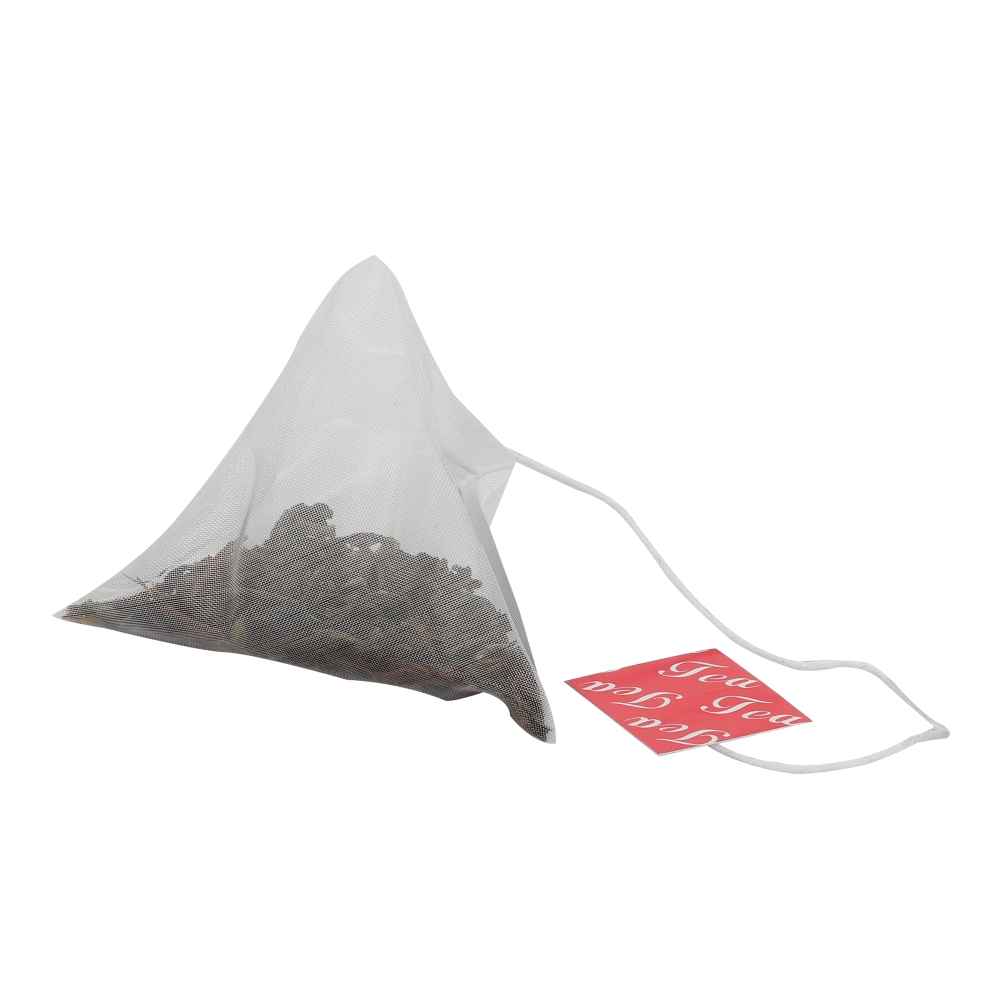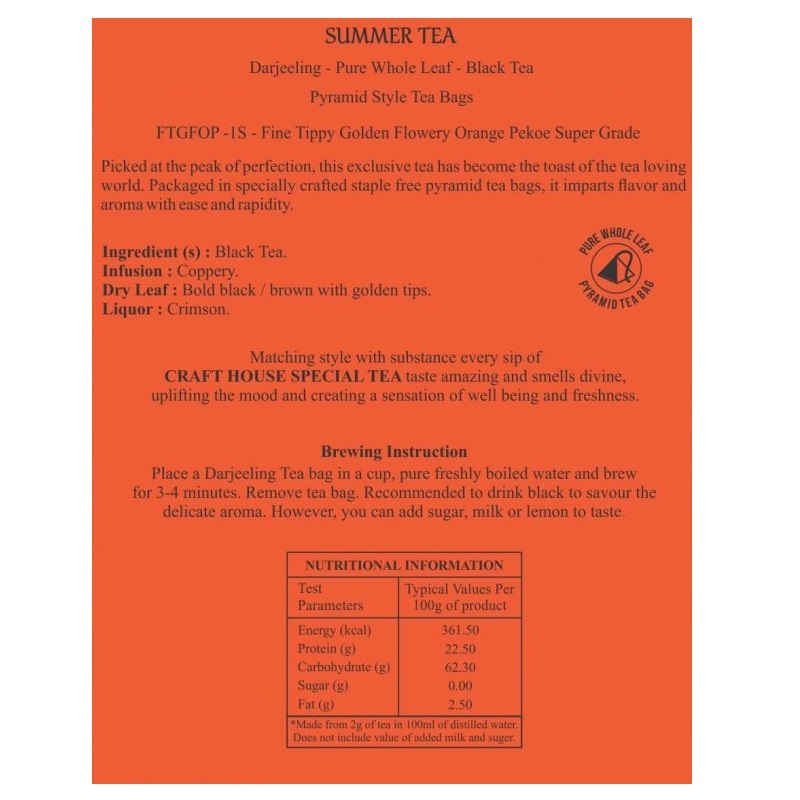 Darjeeling Tea - Pure Whole Leaf
A sip of this wonderful summer flush will transport you to misty blue hills, filled with serenity and quiet. The mellow muscatel flavour with its subtle sweet aroma is sure to uplift your soul to a new high.
Infusion: Coppery.
Dry Leaf: Bold black / brown with golden tips.
Liquor: Crimson.

Read More...
SKU Code: 2510003 | Weight: 25 Tea Bags x 2gm
SUMMER TEA
Organic Darjeeling - Pure Whole Leaf - Black Tea
FTGFOP -1S - Fine Tippy Golden Flowery Orange Pekoe Super Grade

Picked at the peak of perfection, this exclusive tea has become the toast of the tea loving world.
Packaged in specially crafted staple free pyramid tea bags, it imparts flavor and aroma with ease and rapidity.
Matching style with substance every sip of CRAFT HOUSE SPECIAL TEA taste amazing and smells divine, uplifting the mood and creating a sensation of well being and freshness.
Dispatched in approximately 7 Working Days. To save on shipping charges buy multiple products.
Place a Darjeeling Tea bag in a cup,pour freshly boiled water and brew for 3-4 minutes.
Remove tea bag.
Recommended to drink black to savour the delicate aroma.
However, you can add sugar, milk or lemon to taste.