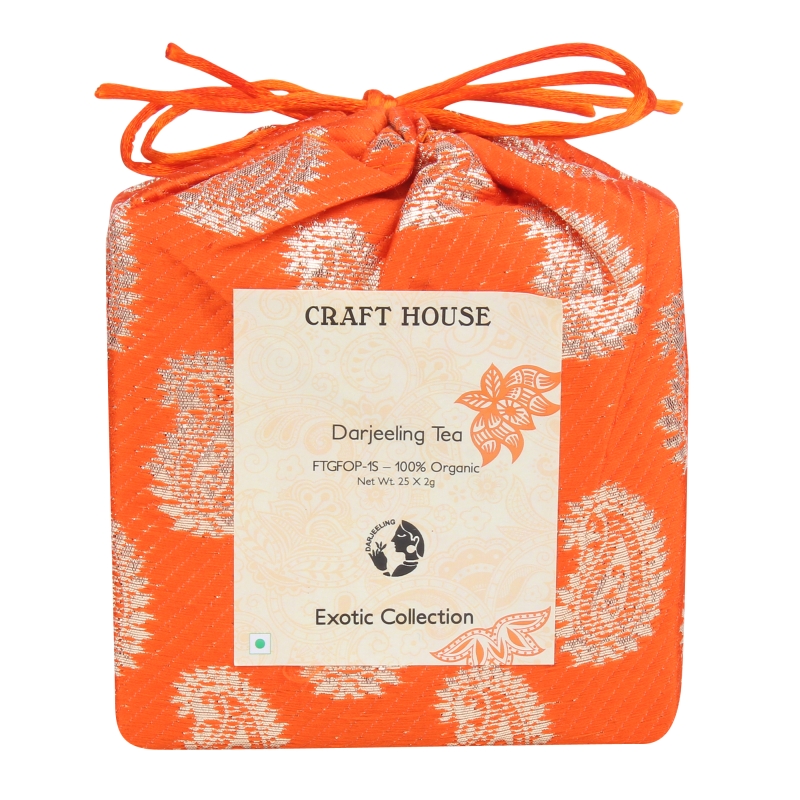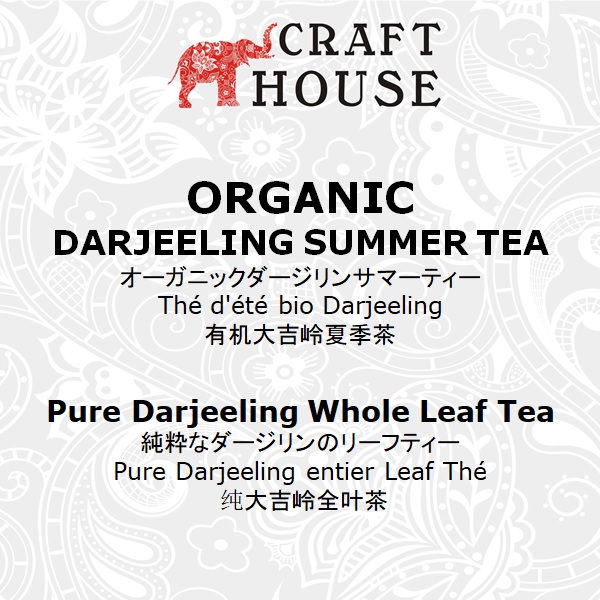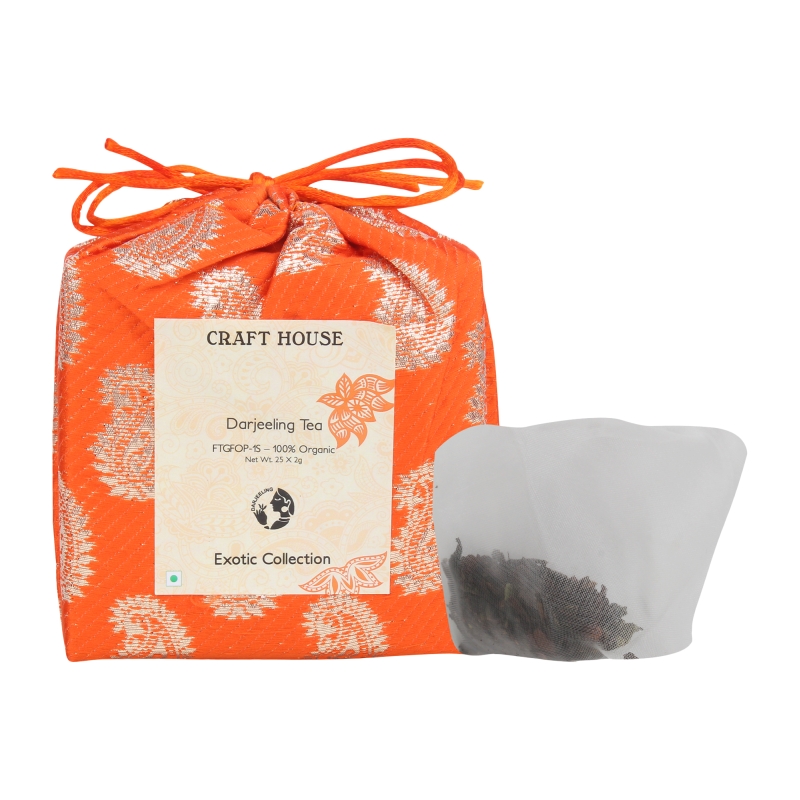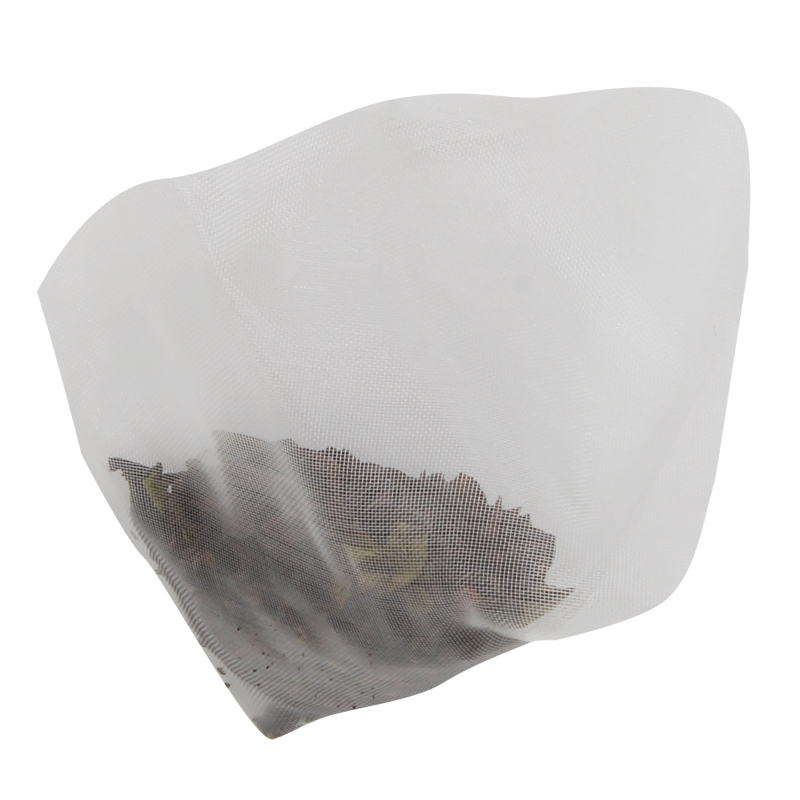 Darjeeling Tea - Pure Whole Leaf
Darjeeling second flush tea packed in pyramid tea bag to bring a flavourful cup of tea. Read More...
100% Organic whole leaf tea
SKU Code: 691001 | Weight: 25 x 2gm
Darjeeling Summer Tea
DARJEELING TEA – Pyramid Style Tea Bags
FTGFOP -1S - Fine Tippy Golden Flowery Orange Pekoe Super Grade
A unique terrain and climate with the right time of picking tea leaves produce a rare selection of Darjeeling Tea.
This tea has a soft taste and most delicate aroma.
The special pyramid style tea bags bring a flavourful cup of tea.
Matching style with substance every sip of CRAFT HOUSE SPECIAL TEA taste amazing and smells divine, uplifting the mood and creating a sensation of well being and freshness.
Dispatched in approximately 7 Working Days. To save on shipping charges buy multiple products.