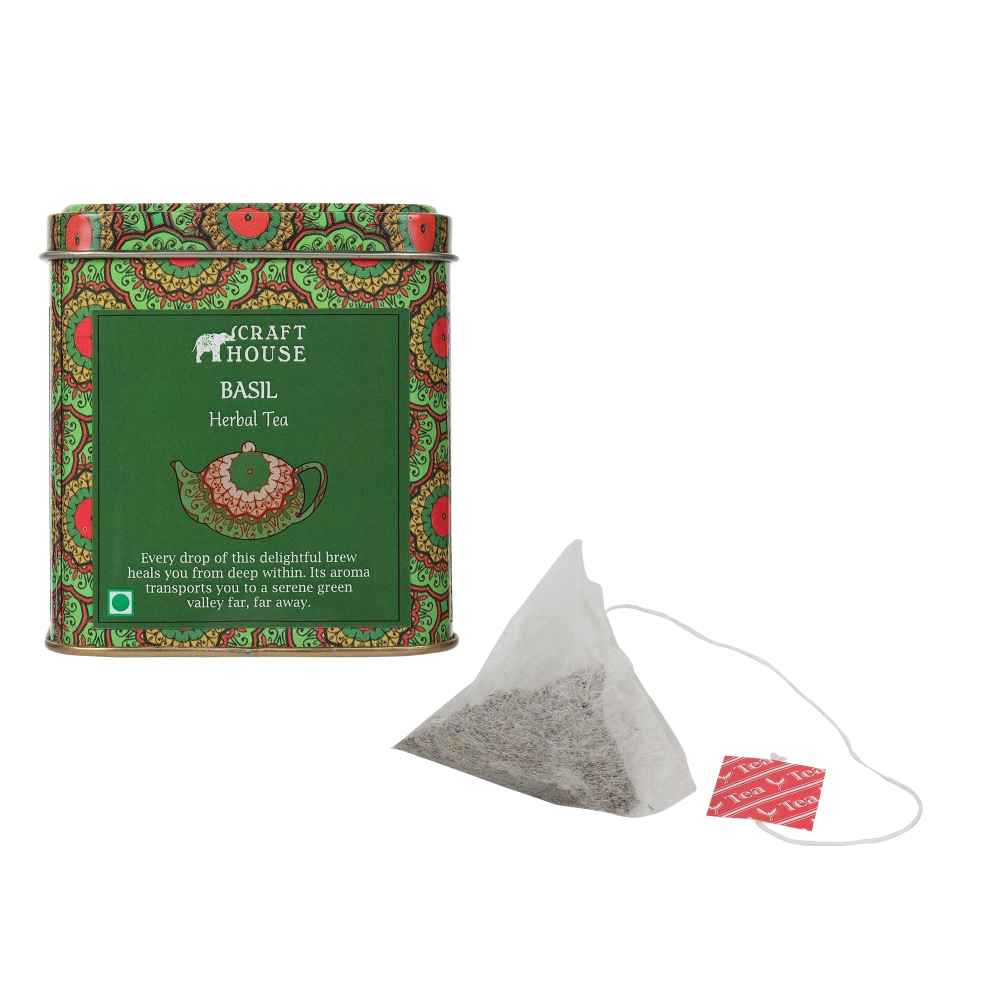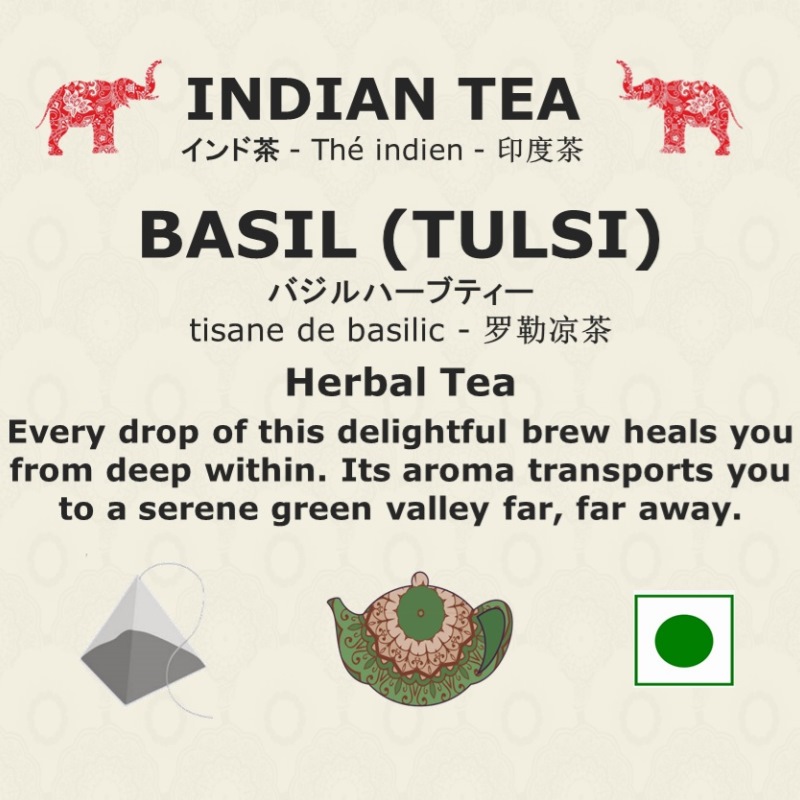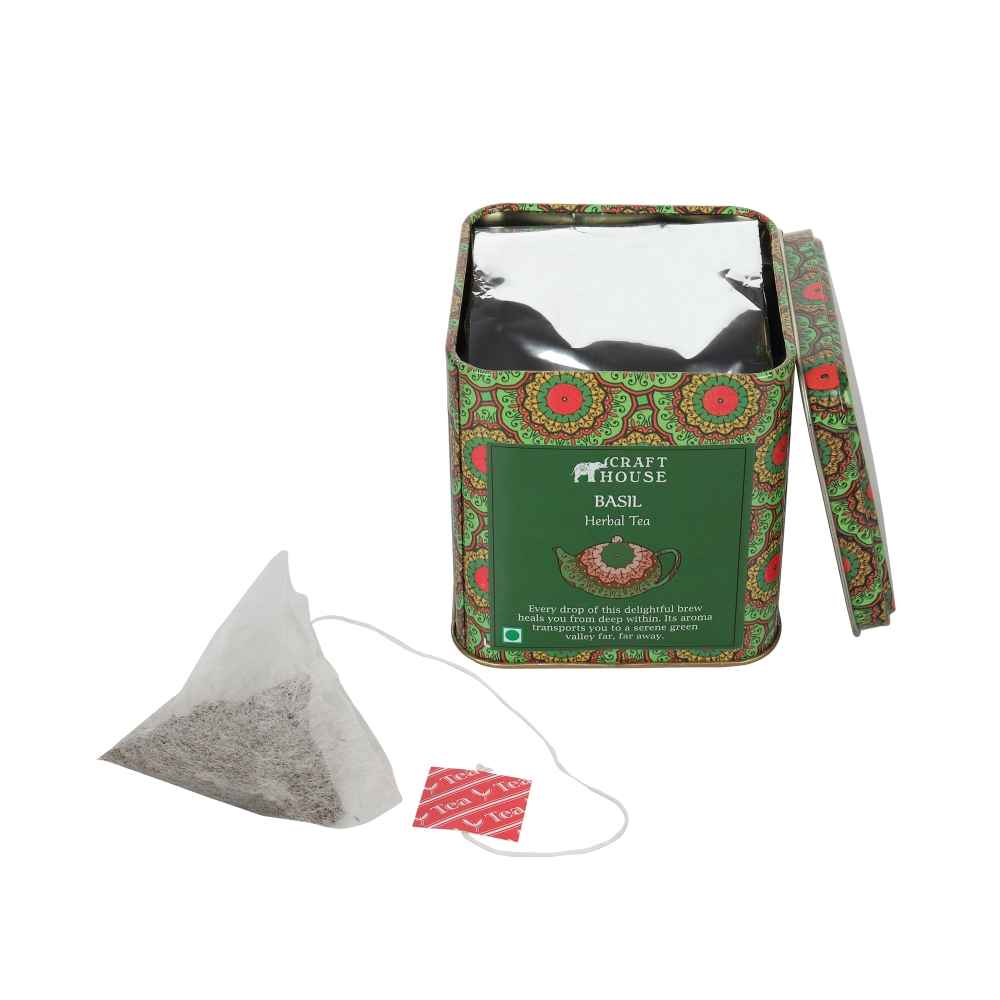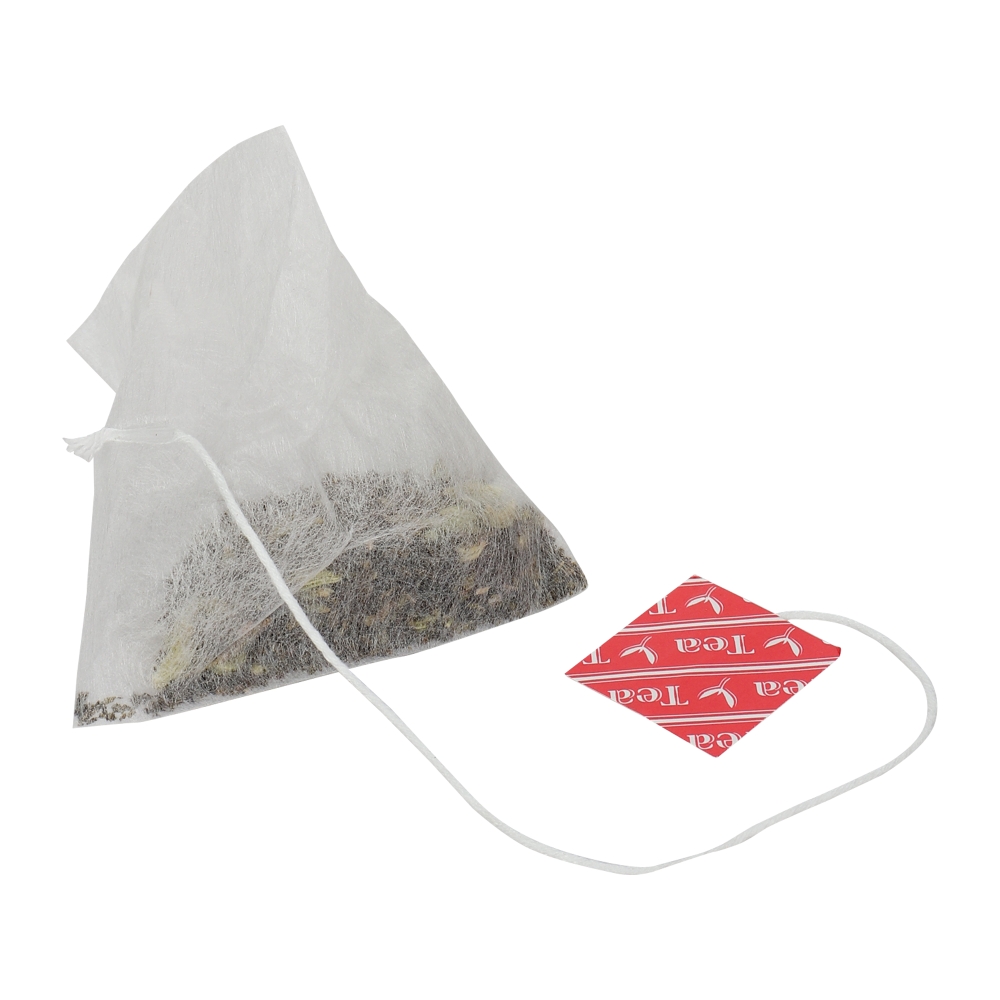 Darjeeling - Basil Herbal Tea
Every drop of this delightful brew heals you from deep within. Its aroma transports you to a serene green valley far, far away.

Read More...
Green Tea, Basil (Tulsi) Leaves
SKU Code: 2510010 | Weight: 15 Tea bags X 2gms
BASIL (TULSI)
Herbal - Green Tea
Darjeeling Green Tea with Basil.
Basil is a wonderful ingredient with several healing properties.
One of its amazing benefits is that it helps to preserve youth.
Basil is a tonic to retain Youth.
This tea helps in Healing the body.
Matching style with substance every sip of CRAFT HOUSE SPECIAL TEA taste amazing and smells divine, uplifting the mood and creating a sensation of well being and freshness.
Dispatched in approximately 7 Working Days. To save on shipping charges buy multiple products.
Take a tea bag of Craft House Special Tea.
Dip it in cup. Add fresh boiling water.
Leave to infuse for 2-3 minutes.
Remove bag and enjoy! Add sugar or honey to taste.