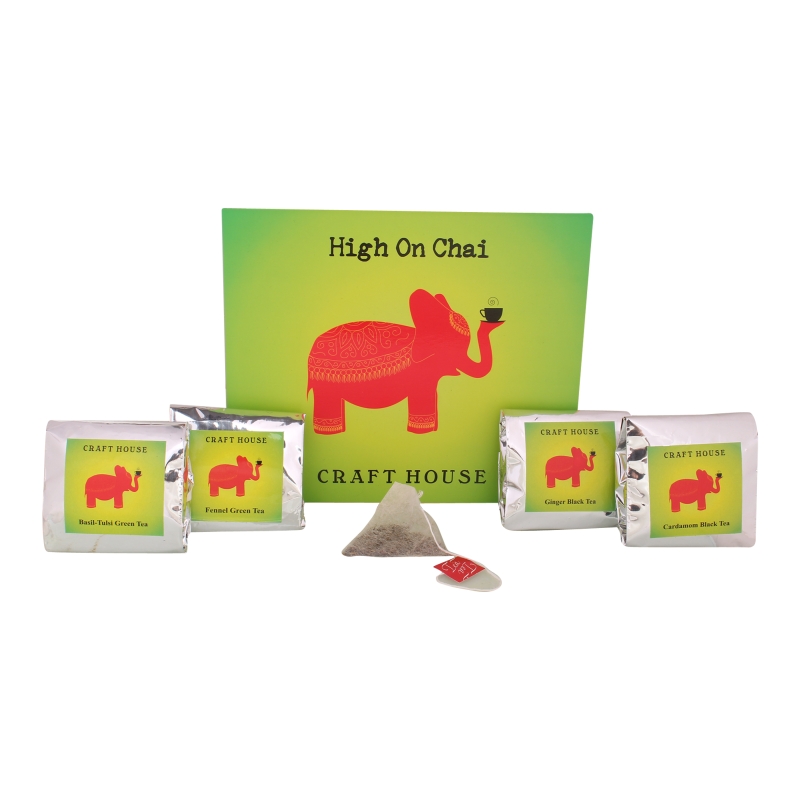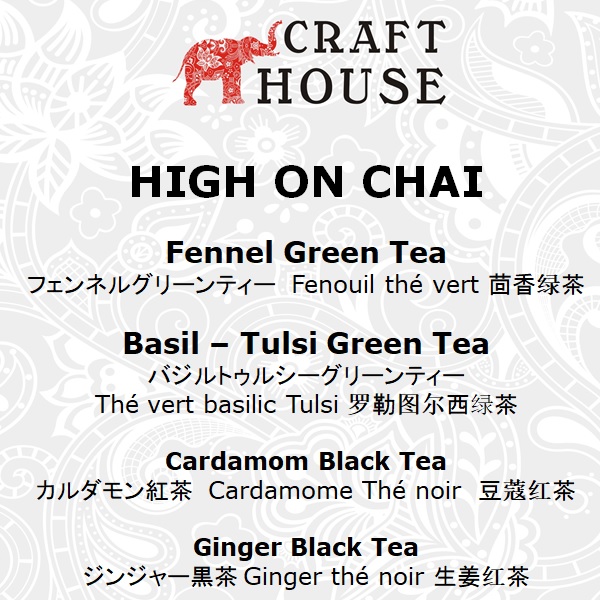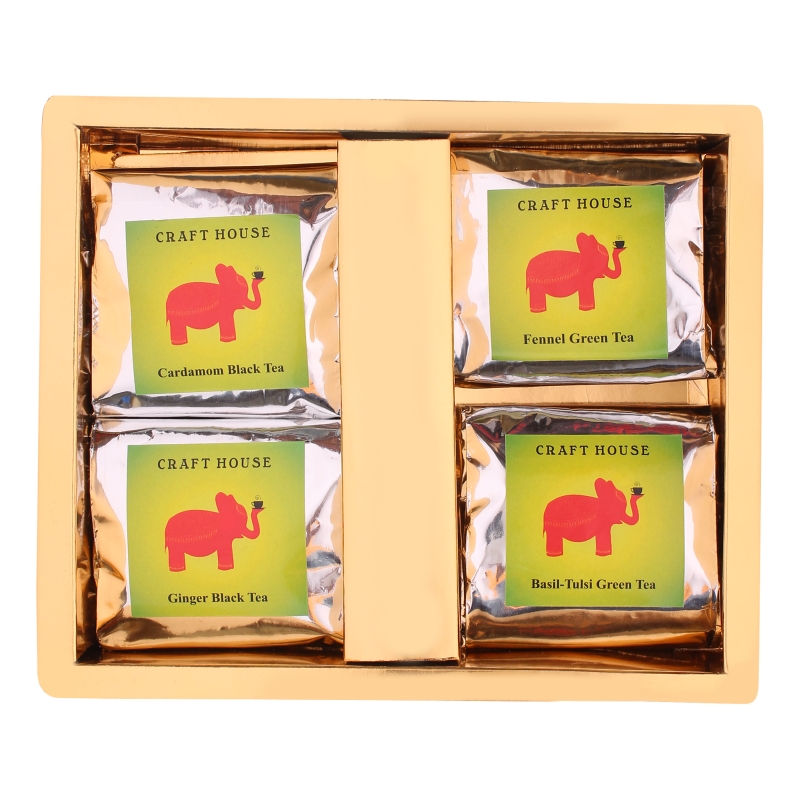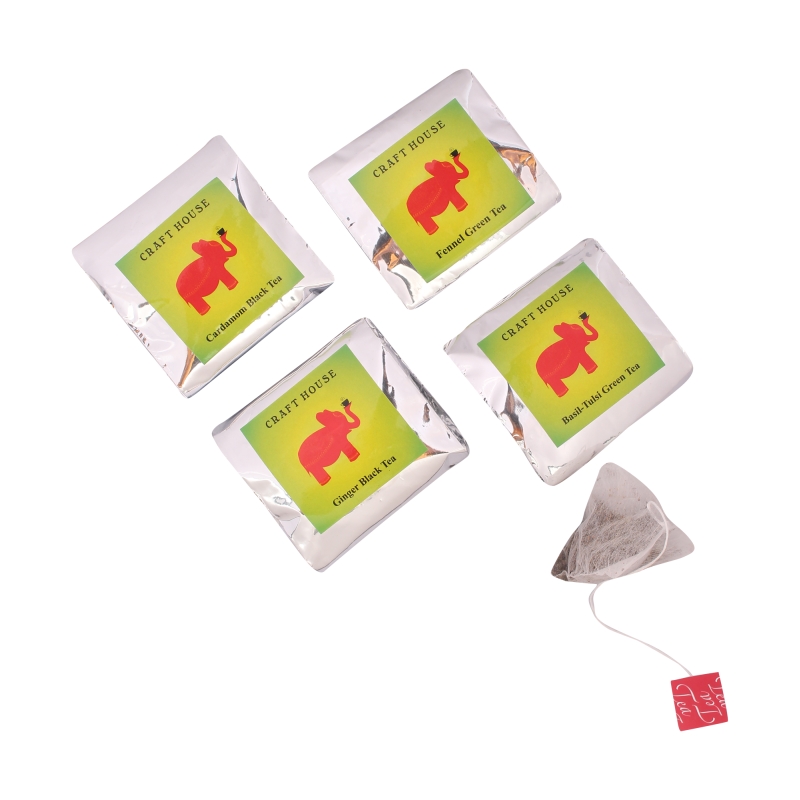 SKU Code: 691026 | Weight: (4 x 10) x 2 gms
High on Chai
DARJEELING TEA & ASSAM TEA
1. Fennel Green Tea (Darjeeling Tea)
Darjeeling Green Tea with Fennel.
Fennel seeds are very high in antioxidants and enhance immune system.
This is also a great breath freshner.
2. Basil-Tulsi Green Tea (Darjeeling Tea)
Darjeeling Green Tea with Basil.
Basil is a tonic to retain Youth.
This tea helps in Healing the body.
3. Cardamom Black Tea (Assam Tea)
Assam Black Tea with Cardamom.
Cardamom is Reservoir of Essential Vitamins & Minerals and heals digestion.
This also helps relieve headache.
4. Ginger Black Tea (Assam Tea)
Assam Black Tea with Ginger.
Ginger helps fight respiratory problems and helps in blood circulation.
This also helps to remove stress.
Matching style with substance every sip of CRAFT HOUSE SPECIAL TEA taste amazing and smells divine, uplifting the mood and creating a sensation of well being and freshness.
Dispatched in approximately 7 Working Days. To save on shipping charges buy multiple products.