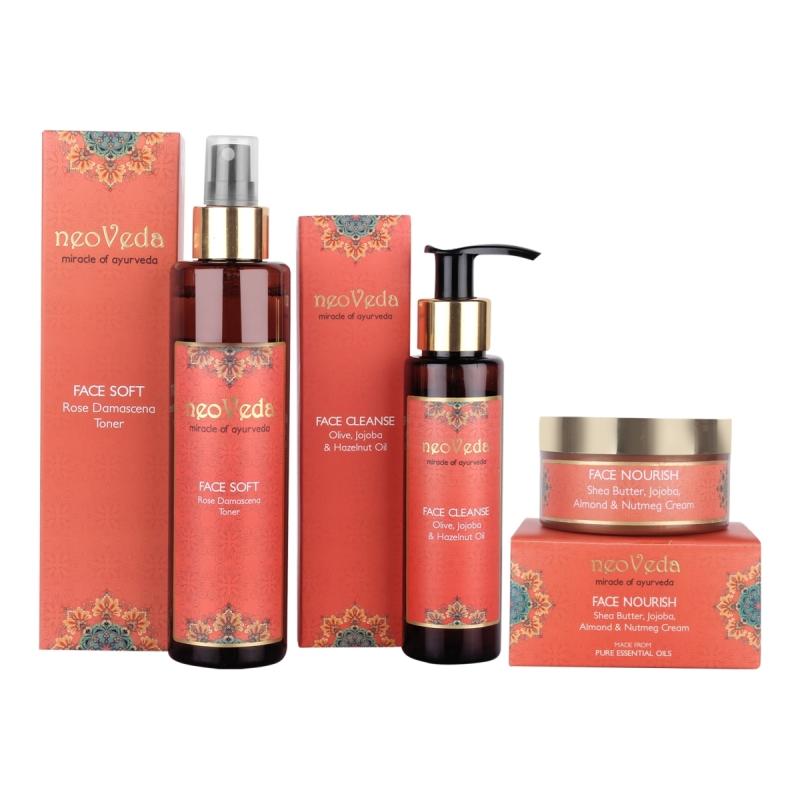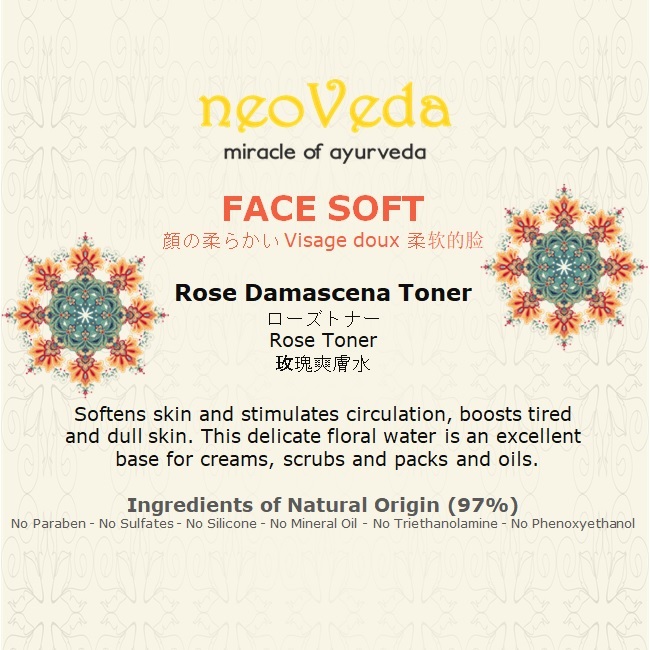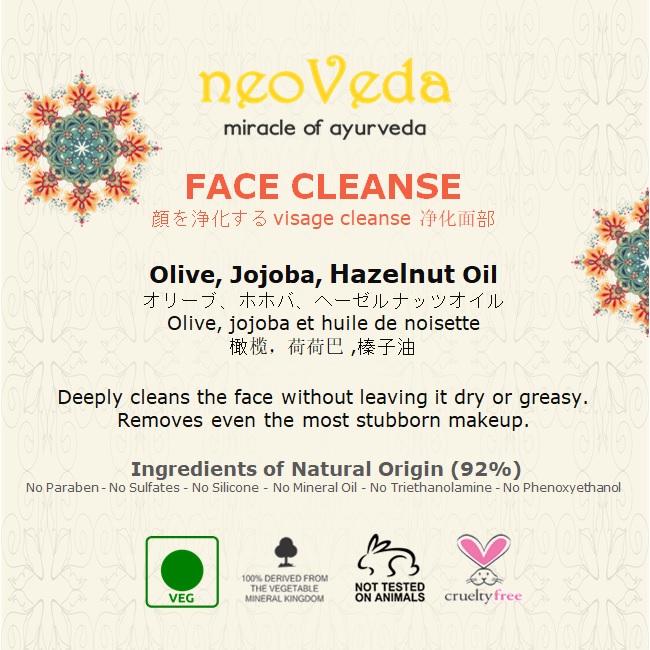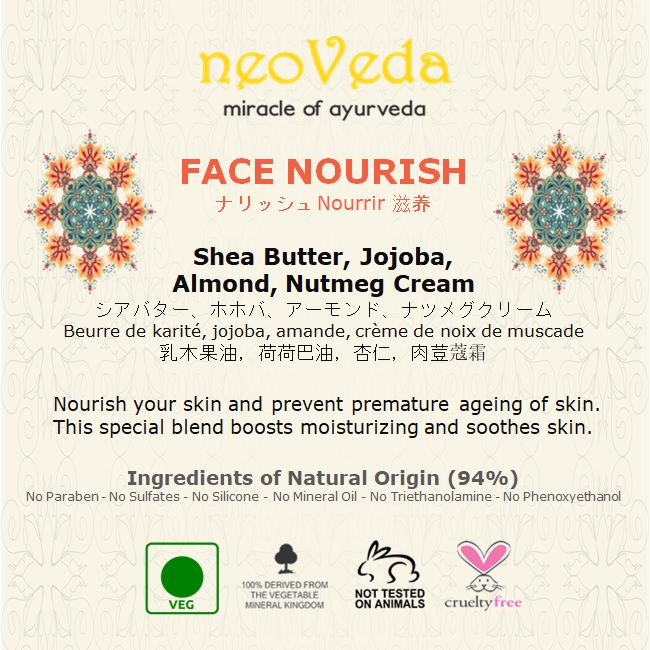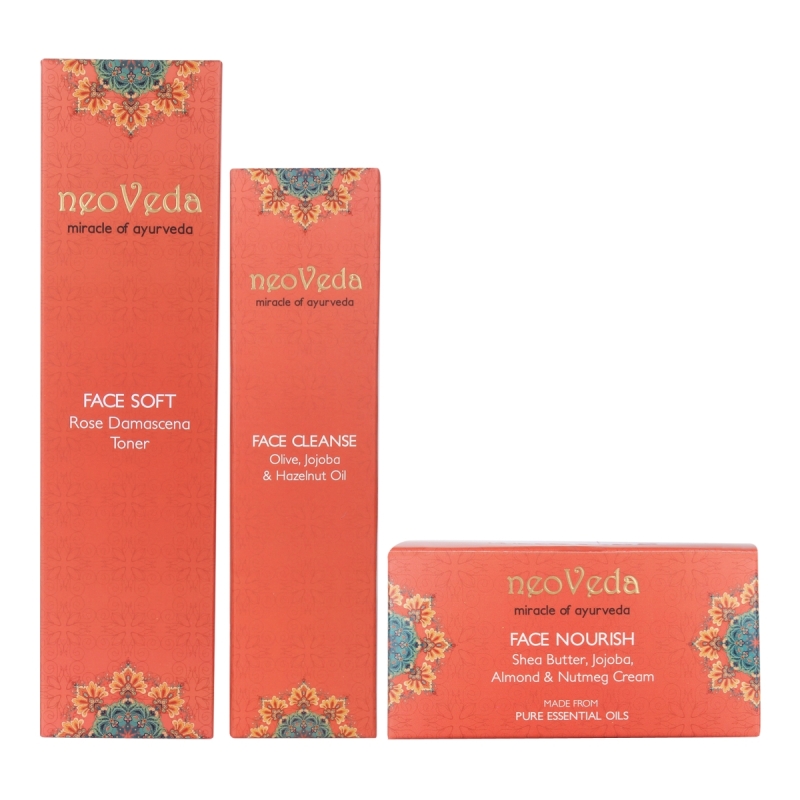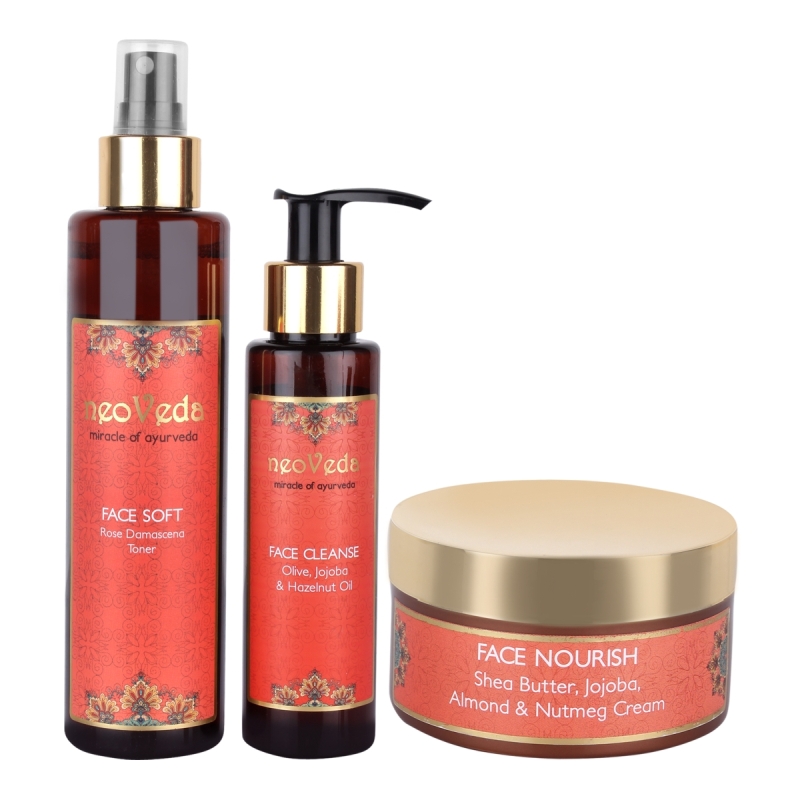 Daily Beauty Secret with Face Nourish
Cleansing - Tonning - Moisturizing (CTM)
No Paraben | No Sulphate | No Silicone | No Mineral Oil | No Triethanolamine | No Phenoxyethanol
SKU Code: Webkit - 1 | Weight: 400 ML
DAILY BEAUTY SECRET WITH FACE NOURISH
Cleansing - Toning - Moisturizing (CTM)
CLEANSING - FACE CLEANSE Olive, Jojoba & Hazelnut Oil - Deeply cleans the face without leaving it dry or greasy. Removes even the most stubborn makeup.
TONING - FACE SOFT Rose Damascena Toner - Softens skin and stimulates circulation, boosts tired and dull skin. This delicate floral water is an excellent base for creams, scrubs and packs and oils.
MOISTURIZING - FACE NOURISH Shea Butter, Jojoba, Almond & Nutmeg Day Cream - Nourish your skin and prevent premature ageing of skin. This special blend boosts moisturizing and soothes skin.
Dispatched in approximately 7 Working Days. To save on shipping charges buy multiple products.